GUNNEDAH Bulldogs started well and finished strongly to claim the Jim Cox Shield in the Group 4 Under 18 grand final at Dungowan Recreation Reserve.
The Bulldog juniors scored first through second rower Billy Youman and while they trailed 10-6 after tries to Farrer/North Tamworth's (FNT) Jai Tanna and Logan Spinks, the Bulldogs hit back through an intercept try to Max Turner and a Brad Fuller try.
Gunnedah led 18-10 at halftime and edged that out to 24-10 after Zack Doring crossed early in the second half.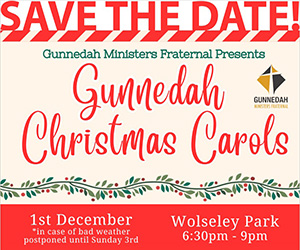 Will Milsom returned serve for FNT and for Logan Spinks to convert and make it 24-16 but a try to hooker Joc Ford re-established the Gunnedah dominance.
When an unlucky and unfortunate high tackle from Cooper Blinman started a melee the FNT side lost both Blinman and Will Woods to backchat along with Gunnedah's Hayden Forrester.
Will Kelly's try for FNT late in the game made it 28-20 and a deserving win for Gunnedah.
Bulldog coach Paul Wicks has had "the majority of these kids since they were Under 10s".
"They've come through and won the Under 10s, 11s, 12s, 13s, 14s and now the Group 4 Under 18s."
He said the two losses to the FNT side earlier this season had helped his side prepare well. That the first grade men's side trained with them this week also helped.
"We've got a big, mobile pack, the last time we played them (in major semi) we were 'too one out'. Today we had a tip on left, a tip on right but it was a tough game, rugged. And there was some tough football played. Our defence won us the game."
He also had plenty of praise for five-eighth Brad Fuller (who played in jumper 20).
"He was a standout," Wicks said.
"But everyone had a good game. Our bench was great too."
Farrer/North Tamworth coach Ethan Sherlock lamented some ill-discipline in his side and some simple mistakes.
"We only had five 18s in this side, all the rest have another year," Sherlock said of the young side.
"It's been a good season for us and we have played a number of Under 16s as well."
FNT captain Will Woods reckoned it was a "tough grind".
"We'd like to thank North Tamworth for letting us play under their club this year and we hope to do it again next year," Woods said.
"We congratulate Gunnedah too."
Gunnedah's Brad Fuller was named player of the grand final.
RESULTS: GUNNEDAH 28 (Zack Doring, Billy Youman, Brad Fuller, Joc Ford, Max Turner tries, Zack Doring 3, Brad Fuller goals) bt FARRER/NORTH TAMWORTH 20 (Jai Tanna, Logan Spinks, Will Milsom, Will Kelly tries, Logan Spinks 2 goals).
To order photos from this page click here