Former Gunnedah rugby union junior Ben Sawyer is set to represent his state playing against the Queensland Reds emerging side this month.
The now Tamworth-based junior was first named in the under 15 Waratahs Development squad which contested the Michael Hooper Cup. Ben's Waratah orange side finished second.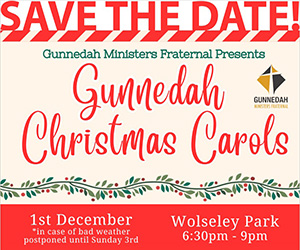 From 120 players taking part in this Cup, Ben earned selection in an extended squad of 30 and has since made the cut for the final 23 players.
The talented teen and under 15 Country representative, recently travelled to Sydney for a two-day training camp ahead of their match against the Reds on October 9.
Sawyer will also be required to fulfil off-season training commitments from November to February.
Among those following Ben's progress is his former Gunnedah strength and conditioning coach, Maryanne Perkins.
She coached Ben from about age five and said he was a pleasure to train.
"He's a great kid," Mrs Perkins said.
Most impressive was his natural talent in speed and agility, combined with a resolute attitude to sport.
"He has a real determined focus in competition," she said.
The coach added that having competed at some of the highest levels of rugby for his age, Ben's success demonstrated what could be achieved by country kids.
"It can happen, they can make it, even if they're from a small town," she said.
To order photos from this page click here