Gunnedah's junior representative cricketers turned out for their first matches at the weekend.
Players in under 11,15 and 17 years divisions took on teams from around the region, both at home and away.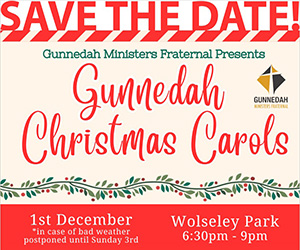 Gunnedah's under 11 side, which featured all local players, faced Moree at Longmuir Playing Fields for its first game of the season in the Northern Inland Cricket Council.
Players are competing for the coveted Josh Hazelwood Shield.
Moree won the toss and elected to bat at the weekend.
Gunnedah Junior Cricket Association secretary and publicity officer Meleah Walters said Gunnedah put up a good fight in the field to restrict Moree to 160 runs.
Wickets were taken by Marnee Walters (2) Olivia Semmler (1) and Harry Langdon (1). Kaiden Matthews also snared a great catch.
In Gunnedah's batting reply, the openers were dismissed cheaply and the trend continued throughout the batting order. Top scorers were Linden Miller (15) and Charlette Keeler (14).
In the under 15 representative match, Gunnedah was defeated by Tamworth Gold in the first round of the Central North Zone Under 15s John Kilborn Shield.
Tamworth won the toss and elected to bat at Kitchener Park.
Ms Walters said Tamworth established a huge score of 7-281 first innings total which Gunnedah was unable to match. Harry Paul and Keaton Walters took two wickets each with Roy Peatling, Annalisa Collins and Henry Oliver all taking one wicket each. Catches were taken by Harry Paul, Henry Oliver, Keaton Walters, Lachlan Swain and Jonah Cameron. Top scorers were Georgie Leonard (20) and Lachlan Swain (18).
The under 17 Namoi team travelled to Inverell for its first game of the Central North Col Dent Shield.
The Namoi team featured players from throughout the Northern Inland region including Gunnedah, Tamworth, Narrabri and Quirindi.
Inverell won the toss and elected to bowl. Namoi established 155 runs. Top scorers were Bernard O'Connor (72) and Hamish Craig (32).
Inverell's batting reply reached the target with five overs to spare. Wickets were taken by Ben Keys (2) and Bernard O'Connor, Eric Peatling and Mitch Herden (1). Catches were taken by Will Hicks (2) and Riley Price (1).
Meanwhile, the first round of Gunnedah's junior club cricket season is scheduled to start this weekend – weather permitting.
Ms Walters said the season opener was due to begin last weekend but was also washed out.
Gunnedah will feature 12 teams from under 8 to senior high school-aged players.
The club is also hosting 'Master Blaster' cricket sessions for school children up to 12 years of age. This format is targeted toward children who have never played cricket before.
"We have doubled our numbers for school and club numbers are higher than last season," Ms Walters said.
Also on the rise is the number of girls taking part in Gunnedah's junior cricket competition.
"It's almost getting to the point where it's 50/50 boys and girls in teams," she said.
The club has secured a dozen local businesses to sponsor the teams this season. Major sponsor Gunnedah Services and Bowling Club will provide meal vouchers for the team awards throughout the season.
The junior club committee is also encouraging parents to attend a level one coaching course being held in November.

To order photos from this page click here