Gunnedah woman Miah Bryant has a passion for the extraordinary, performing incredible tricks on horse back.
The talented 22-year-old trick rider has just returned to the shire after months abroad in America, performing with the California-based Riata Ranch Cowboy Girls in front of thousands at rodeos across the United States.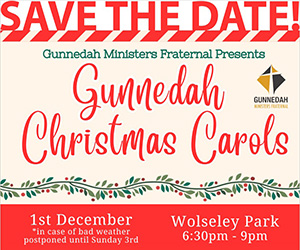 Miah said she first became interested in trick riding after watching a local performance when she was 10 years of age.
"For my 10th birthday, mum surprised me with a trick riding lesson, with Sally Stockwell, the founder of High Velocity Trick Riding," she said.
"Since then, I have not looked back.
"I love the adrenaline and the opportunities that come with trick riding. I get to meet incredible people and travel the world."
Miah first met the team behind Riata Ranch Cowboy Girls when they held a clinic in Australia.
"I attended the clinic and kept in contact," she said.
"I first went over to America to try riding with them in 2016 and have made trips back since.
"It is surreal to be performing in front of the top rodeo athletes and rubbing shoulders with the best in the business. Rodeos are on a whole other level in the states."
It is not just the strength and athleticism Miah needs, but also reliable horses to perform with.
"Trick riding horses need to have a good temper and a nice solid build," Miah said.
"It takes a couple of years to get them trained, often using stocky quarter horses."
Miah can perform numerous gravity defying tricks, with the most dangerous trick in her repertoire 'under the neck,' where she goes underneath the neck from one shoulder, appearing on the other side of the horse, all while the horse is travelling in full gallop.
She is also a strong Roman rider, riding two horses simultaneously by standing on their backs, one foot on each.
"Touch wood, I am lucky I have never had a serious tumble," Miah said.
"When I am back in Australia I keep fit working as a cross-fit coach and I also give trick riding lessons.
"There are not as many opportunities to perform over here, but I have performed before at races and events like that.
"We should have the rodeos all booked in the states for next year in the next couple of months, so I will probably head back to America again sometime next year."
To order photos from this page click here