Mornington and Court House drew first blood in season 2022/23 of Gunnedah District Cricket Association last weekend, chalking up wins in what was officially round four of the competition.
Due to washouts and flooding following torrential rain in Gunnedah, the previous three weeks of scheduled competition, the first physical round of action saw Kookaburras and reigning premiers Albion defeated.
In their clash with Kookaburras at Kitchener Oval, Mornington showed no signs of rust in compiling a 136-run victory, while Court House was able to triumph over Albion by four wickets.
Batting first, Mornington compiled a competitive 205 on the back of number three Henry Johns constructing a match-high 65, ably supported by captain Rhyce Kleindienst opening the batting as he scored 33.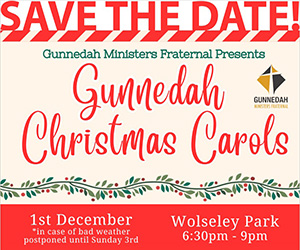 Kleindienst then propelled his side towards victory with the ball, snaring 4-27 of his six-over opening spell taking crucial wickets of four of the top-five batsmen inside his first four overs.
Opening bowling partner Lachie Straney also chipped in with a wicket and at 5-17 it was a long stretch for the Kookaburras to muster any momentum in their innings as their target became a daunting prospect.
After the early onslaught of Kleindienst, Bailey Keeler and Attiq Ah-Ruhman put together a brief resistance in their sixth wicket partnership of 31, Ruhman top scoring with 18 and Keeler the next best with 16. The introduction of spin through half century maker Johns and Richard Avendano – who both bagged two wickets – put the result to bed for Mornington.
The final nail in the coffin as the target of 206 proved a bridge too far for Kookaburras as they were bowled out for 69.
In the other match of the round, reigning premiers Albion batted first against Court House as a steady flow of wickets throughout the Albion innings meant they were bowled out inside the allotted 40 overs for 113.
Rising star and Gunnedah junior representative Keaton Waters was the chief destroyer with three wickets, ably supported by opening bowler Braithen Winsor and Jacob Price who snared two wickets each while the Albion batting innings was enhanced by Andrew Osmond at number seven top scoring with 27 and opener Damien Baldwin the other main contributor to the final total with 21.
Court House opener Dom Barnes formed the backbone of the Court House run chase, scoring a quick fire 50 in his first introduction to Gunnedah cricket.
After losing his opening partner in the second over of the chase, the partnership between Barnes and number three Kyle Gallen put an early dent in the run chase.
Although their brisk 38 run partnership was broken when Gallen was bowled for 16 by Osmond, number four bat and junior representative Walters joined forces with Barnes to continue the rollicking nature of the Court House run chase.
Their 49-run partnership took the score to 94 before Barnes, immediately after registering his well compiled half century, continued the attempted attack on the bowling.
Barnes chanced his arm once too often against the spin of James Mack and was dismissed, as was Walters against the same bowler for 20 in quick succession.
In the proceeding over Jacob Price came and went as Mitch Herden took his wicket to send a shudder through the Court House batting with four wickets left in hand. Court House was able to clinch victory on the back of extras from the Albion bowlers in the final stages and an urgency of running between the wickets to scrape home with a four-wicket victory.

To order photos from this page click here