Gunnedah Health & Fitness Co (GHFC) is now offering 24/7 gym access and memberships designed to work around busy schedules.
Members have access to all gym equipment at its secure Tempest Street premises, as well as daily workout programs and a gym program bundle.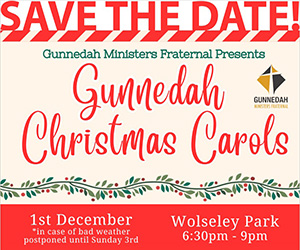 GHFC owner and instructor Maryanne Perkins said the move to 24/7 gym access has been in the making since the property was purchased in 2019, with the group classes and PT sessions now a regular part of the business operation.
Already the initial response in the first week of the 24/7 access has been strong and the feedback very positive.
"Once people come in, they are blown away by how large the space is and the huge scope of equipment we have with everything you need to train – from everyday fitness and strength, to those wanting to pursue their sporting dreams – think sleds, weighted vests and more," Mrs Perkins said.
"The studio is always clean and gets plenty of fresh air flow throughout the day. This ensures it's still fresh at night, once it's locked up. There's nothing worse than a smelly gym."
People are free to choose their own training program or follow one of the set schedules, which are refreshed daily, and designed with the backing of Maryanne's years of industry experience.
"My skill is programming, so we write a "workout of the day' for those that need guidance, and it is supported by a huge online 'exercise library' that all 24/7 members get access to with pictures and descriptions of all exercises in our programs," she said.
"There is also a bundle of other exercise programs that people can use if they need
inspiration."
Mrs Perkins said there is still demand for more group classes and further expansion is on the cards with the GHFC location already home to Campgrounds coffee shop. But given the current workforce shortages and lack of quality accredited fitness professionals in the region, Maryanne said 24/7 gym access is the only way it reliably can service its current high demand.
To order photos from this page click here