Australian and Australasian welterweight championship honours for Gunnedah boxer.
Enja Ryan is the new Australian and Australasian welterweight champion after defeating Jamie Edenden in Sydney at the weekend. The Gunnedah boxer prepared well for the eight-round contest which was a re-match to an earlier bout the pair fought in June. Ryan was sharp in Saturday's bout and dominated with her jab to keep a step ahead of her Queensland opponent.
Trainer David Syphers said it was a hard-fought contest but the win was made all the sweeter given Ryan's narrow loss to Edenden in the previous bout. "We knew it was going to be a tough fight, the girl she fought was the current Australian champ," Syphers said. "She is an Australian champion MMA fighter and had a lot of power in punches." Despite the odds, Ryan stuck to the fight plan to win a tactically strong unanimous points decision. "We trained hard for it, had a plan and it worked," he said. "She was more strategic with her punches and improved a lot since the last fight." "There were a couple of times where she nearly stopped the girl – her opponent was big and strong." "We thought she did enough last fight and this time we proved she did do enough – she took it convincingly."
Ryan now holds a 3-2 professional bout win-loss record – her only losses being to the same opponent she defeated at the weekend and another to the English-born Ella Boot, who remains undefeated.
Having now secured national titles in both the amateur and professional arenas, Ryan's team will take time to consider their move and if that will involve a trilogy for the Ryan- Edenden battle.
"We will sit back and think about things but her next fight will be in Gunnedah on February 25," Syphers said. Asked whether that would involve another title fight for Enya, the trainer remained coy. "Could be … we'll see," he said.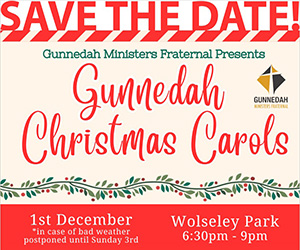 Meanwhile, Enja's husband and fellow professional boxer, Wade, is making final preparations ahead of his bout against Koen Mazoudier on November 23 – the undercard to the Paul Gallen v Justin Hodges re-match. Syphers said Wade has prepared meticulously as always and is ready to throw everything at the eight-round contest next week. "He's looking good, ready to fight – we've done everything right," he said.
Also on the Gallen undercard is top-rated middleweight, Michael Zerafa who will take on Danilo Creati. Gunnedah's Black and Blue Boxing Gym also has many amateur fighters – some who are preparing for their debut performances next year. "We have a lot of good boxers coming through, the gym is quite busy – we're looking to showcase them in February," Sypher said.
To order photos from this page click here