CYCLING:
Former Gunnedah cyclists Kurt and Dylan Eather recently travelled to Western Australia as part of a team from the NSW Institute of Sport.
Now living on the Central Coast, the boys joined Zac Marshall to travel to WA then continued to join three others from WA to make up the XSpeed Team, aiming to compete in the Tour of Margaret River.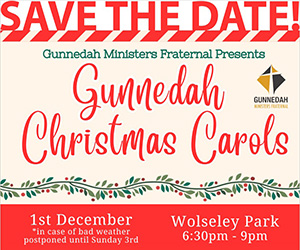 This event was over three days in November.
There were 10 teams featuring six riders in their division which competed in five stages over three days of competition at Nannup, WA.
Day one was a team time trial, day two hosted two road races and day three was a road race and time trial.
Kurt Eather won Stage 2, receiving the green jersey in the 42km road race, featuring a field of more than 60 riders.
Kurt's placing for the five stages were 27th, 1st, 10th, 7th and 45th.
Meanwhile brother, Dylan, who was competing in his first tour, finished 28th, 55th, 14th, 45th and 57th.
The overall individual ranking was Kurt 18th and Dylan 47th, both a field 60 riders.
The team finished 7th/10 overall.
Proud grandparents Ray and Joy Darcey said the boys were incredibly grateful for the experience and enjoyed it immensely.
"They arrived home on the Wednesday, then packed up once again and traveled to Canberra on the Saturday for the Derek Aisbitt Memorial Wheel race plus the Bundahdome 50th Anniversary," Joy said.
"Kurt came home with wins in all his races including $1000 in prizemoney.
"Dylan received a second place plus many other placings in the top-five."
Ray and Joy travelled to Canberra with the boys and commended the pair on the results achieved on a "very steep" velodrome.
This week Kurt will compete in Tasmania for the National Road Series and the Spirit of Tasmania Cycling Tour.
Joy said the boys' recent is an indication of a bright future within the sport of cycling.
Kurt wins Shimano Super Crit
Last weekend Kurt also won the criterium race at Heffron Park in Sydney and backed up to win the Shimano Super Crit hosted by Southern Cross Cycle Club.
Better still, Eather beat world tour rider and competition favourite, Jenson Plowright, to claim the coveted title.
"That's five wins for him in the last few weeks," Joy said. "We hope the Australian selectors are taking notice."
To order photos from this page click here