Gunnedah's Rebecca Sams is pedalling her way to new heights on the regional mountain bike competition circuit.
Hot on her heels is mum and fellow mountain bike rider, Elsie.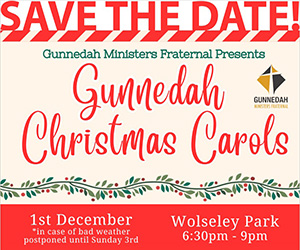 The mother-daughter pairing recently debuted at the Auscycling NSW XCO State Championships at Nowra.
The competition involved a seeding race of sprint laps of a short course before the full cross country race the following day.
"We both surprised ourselves getting podium finishes with Rebecca coming third in the under 15s and I was second in the Masters 3 category," Elsie said.
"It was pretty rewarding to be able to take my daughter to race, watch her compete and also experience the nerves, adrenalin and dust that she gets to play in."
Elsie said her daughter has been around bikes since an early age but only recently started a training regime with the Northern Inland Academy of Sport (NIAS).
"Rebecca has been riding single trail with me locally since she was on her first balance bike but decided to join the NIAS mountain bike team this year to improve her capability and meet others with the same passion," Elsie said.
The sport has also provided a new outlet for mum, Elsie, who is relishing the new trail-borne opportunities with Rebecca.
"I have always loved mountain biking so with our shared interest, we train and then compete together – sometimes against each other," she said.
"Doing competitions gets us out of our comfort zone and gives us the opportunity to experience new trails and meet more people in the mountain biking community.
"This year, we both participated in the Rocky Trail Superflow Series Superflow 2022 Series Points – Rocky Trail Entertainment with Rebecca coming third overall in the junior under 15 and myself second in the Masters 40-plus."
Closer to home, the duo is a regular part of the New England Mountain Bikers (NEMTB) winter series with Rebecca winning the U15 division and Elsie tied equal-first in the 40-plus group.
They also competed in the inaugural White Lightning Borah event where both competitors won their respective age groups.
Elsie said there are plenty of opportunities for rookie riders to learn their craft on Gunnedah tracks and trails.
"For training and recreation in Gunnedah, we have fantastic single trails out at Blackjack State Forest which Gunnedah Mountain Bike Club is in the process of getting recognised so that Gunnedah can be part of the NEMTB and other race series.
"We are also lucky out here to have plenty of gravel rides available."
During daylight saving, Tamworth mountain bikers run a twilight series competition every Wednesday evening with recreation to elite riding options.
"A lot of the mums in particular are fairly new to riding and have just completed the Auscycling Ride Nation 'She Rides' confidence program hosted by Tamworth MTB Park," Elsie said.
"'She Rides' is a program to support women to overcome personal barriers with respect to trail riding and build a range of bike skills.
"There are also school events that the parents get to help facilitate while watching the kids compete and grow.
"The next local one is in May 2023 in Tamworth and is open to all secondary schools.
"We had a great turnup in 2022 and expect the same in 2023 with plenty of interest shown already."

To order photos from this page click here