Gunnedah cricket juniors are playing key roles in matches at the NSW Youth Championships in Singleton this week.
Representing the Under 15 Northern Inland Bolters side, several Gunnedah players contested the first of a series of T20 matches against their cricket counterparts from across the state.
The Bolters suffered a loss in the opening round against Riverina Zone on Tuesday morning.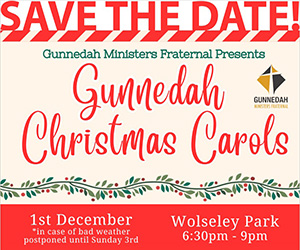 After winning the toss and electing to bowl, the Bolters restricted their Riverina opposition to 5/106.
The Bolters' bowling attack was spearheaded by Gunnedah representatives Xanthe Hewitt and Mackenzie Keeler.
Hewitt snared the side's first wicket of the tournament early in the match and finished with solid figures of 1-6 from two overs bowled.
Mackenzie followed soon after with two quick wickets as Riverina struggled for ascendancy and the team score at just 3-8. However, some stiff middle order resistance by Riverina led a fightback to push the team's final score past 100.
More Gunnedah players chimed in with handy bowling spells including Charlette Keeler's 0-11 from two overs bowled which included the team's only maiden over of the match.
Club-mate Olivia Semmler finished her two-over bowling effort with figures of 0-14.
The Bolters' batting reply featured a strong start but as the wickets fell away, so too did the runs and the side closed out its innings 26 runs short of the target.
The Bolters were outclassed in Tuesday's second match – this time against a strong Newcastle Blasters outfit.
Set the target of 129 runs for victory, the young Bolters' side reached only 61 by the innings' end.
It was a tough match too for the Bolters' bowlers with just three Newcastle wickets falling in the innings.
Mackenzie Keeler featured again in the wicket tally with figures of 1-19 from three overs bowled.
Xanthe Hewitt was unlucky with run-sapping figures of 0-12 from four overs bowled meanwhile fellow Gunnedah representative Marnee Walters finished with 0-7 from her one over bowled.
The Bolters' batting reply did little to threaten the Newcastle bowlers with all batswomen bar one, dismissed for single figures.
The Bolters were due to face Central Coast and North Coast in Wednesday's matches ahead of more games later this week.
To order photos from this page click here