After a week of intensive training mixed with fun times, a team of Gunnedah swimmers has arrived home from the annual high-performance camp on the Gold Coast.
Travelling by bus with a group of parents and coach John Hickey, the youngsters were straight into the pool at Runaway Bay, with their first two-hour session on arrival followed by another pool session on the Monday and a sport specific strength and conditioning seminar in the afternoon.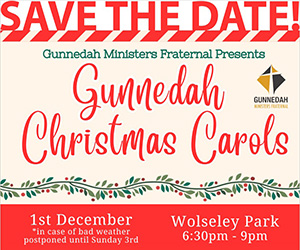 In camp from January 8-13, it was not all be hard work with a trip to Movie World. The children also took part in a nutrition and dietetics workshop before returning home.
A highlight of the camp was meeting Olympic coach Michael Bohl and Australian representative swimmer Lani Pallister who chatted to the youngsters. Coach John Hickey said the swimmers were enthralled by the three-time gold medallist from the recent World short-course swimming championships, as she talked about her training and pathway to the top.
"The camp was an indication of what they can all do," he said.
"The seniors completed all sessions and set a fine example for the juniors, who look up to them. They all put their heart and soul into the sessions but still had fun in their down times, using their creative spirits playing soccer, volleyball or basketball.
"Listening to the dietician and strength and conditioning coaches was very educational for all of them."
John Hickey was high in his praise of volunteer Gunnedah coaches Aaron Smith, Dan Ramien and Nichole Carlyon who were on pool deck listening, learning and supporting the team.
"If ever I have to be away from the squad, I know they are in good hands with any of these coaches," John said.
"The parents who came along have also been very supportive, with one collecting all times and setting up a graph so that we can see where the swimmers are improving or need more work."
With the NSW Regional Country Championships at Dubbo this weekend, followed by NSW Country and state titles in February, the squad was back in the pool for a 4km session on Monday morning.
To order photos from this page click here