Campers will soon be able to flock to events at the Croppa Creek Recreation Reserve in greater numbers thanks to a funding boost for new amenities.
Last week, Member for Northern Tablelands Adam Marshall announced an additional $110,406 in funding from the state government to complete a brand new shower and amenities block.
This grant adds to the $148,200 already allocated by the government to the project.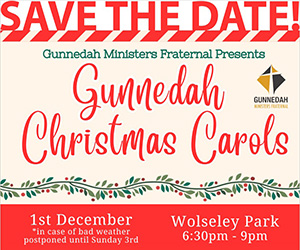 Rising construction costs and difficulty finding a builder meant more money was needed to get the job done.
Mr Marshall said the new amenities block would assist the ground to cater for large community functions like the Croppa Creek Crows Rugby Union Gala Day and Classic Creek Harvest.
"For a small community Croppa Creek has a massive social calendar, which centres on the recreation ground and adjoining Soldier's Memorial Hall," Mr Marshall said.
"Using this grant, the land managers will complete construction of the new amenities block, which include ladies and men's toilets and showers and disabled facilities.
"At present, the hall has three old showers and only a small amount of hot water, which is unable to cater for large crowds.
"This project will benefit the hall, as the old shower section will be converted to a men's dressing room and improved facilities for events.
"Events in Croppa Creek draw hundreds of people to the community each year and with these new amenities visitors will now be able to camp longer, spend money at the shop and bowling club and really immerse themselves in what the region has to offer."
Croppa Creek Recreation Reserve chairman John Forsyth said it was great to see a small community like Croppa Creek being recognised more support from the state government.
"Our board recognises that to attract campers for events we need to have high quality facilities," Mr Forsyth said.
"The Classic Harvest in November is an event that is becoming more popular and we want to encourage as many people as possible to come and visit our part of the world.
"These amenities will be a huge addition to the grounds and the land managers hope as news of the facility spreads, we will saw more caravans roiling into town and generating income for all."
To order photos from this page click here