Gunnedah's under 15s representative cricket side faced Maitland Gold at Wolseley Park on Sunday.
Gunnedah won the toss and elected to field in the 50-over match.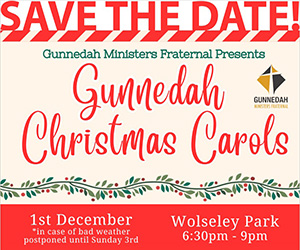 Gunnedah started strong, taking two early wickets with Keaton Walters dismissing both Maitland opening batters. The team was high in energy and bowling well with Lachlan Swain taking three wickets, while Jack Canham, Roy Peatling and Georgie Leonard all took one wicket each.
Jedd Smallwood also had a terrific fielding effort, taking one catch and two run outs. Catches were also taken by Harry Paul, Xanthe Hewitt, Henry Oliver, Annalisa Collins and Roy Peatling.
The Gunnedah side bowled out Maitland for 224.
In reply, Gunnedah started batting well with the loss of the first wicket at 25 runs. The innings went late into the afternoon but saw Gunnedah not reaching the set target. At the end of the 50 overs, the side reached 7-122. Top scorers for Gunnedah were Keaton Walters (25), Jedd Smallwood (21, not out), Harry Paul (12, not out), Lachlan Swain (12) and Henry Oliver (12). This is the end of the representative season for the under 15 team.
The team wished Maitland Maroon and Armidale the best of luck in the grand final taking place this Sunday in Singleton.

To order photos from this page click here