FROM THE MAYOR'S DESK, BY CR JAMIE CHAFFEY:
We are approaching Saturday, March 25 when the state will go to the polls to elect the 58th Parliament of New South Wales.
As representatives of our community, Gunnedah shire councillors have invited each of the candidates for the state seat of Tamworth to come and speak to council to outline their priorities for the shire.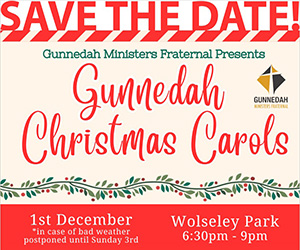 We have asked this because we are very clear about what we need from our state representative for Gunnedah shire.
Council has already outlined the five areas we see as critical to developing this great place we live in.
We are asking candidates to:
1. Commit to funding Gunnedah TAFE and/or local registered training organisations (RTOs) to deliver pre-apprenticeship and apprenticeship courses identified as specific to the needs of the Gunnedah business community.
2. Create incentives that will enable an increase in the construction of affordable housing throughout the shire.
3. The Gunnedah Police Station is manned appropriately to allow for 24-hour policing by July 1, 2023.
4. An acceleration and significant increase in road repair funding to allow for restoration and betterment to our local and regional road network to improve resilience throughout the shire.
5. A commitment that the Gunnedah Hospital redevelopment, as currently proposed will be fully funded and construction will start in early 2023.
Education courses suited to the industries that need them, affordable housing, a strong police presence, road repair funding and a commitment to our hospital – those are the things our community needs as a matter of urgency. We are calling on the NSW government – of today and the future – to deliver them.
As I have said before, creating the best community, lifestyle and economy for Gunnedah shire can only be achieved through partnership between the community and all levels of government.
Councillors are working towards a strong, practical partnership with the state and federal governments, and we are clear in our expectations for our community.
To order photos from this page click here