A chance discovery almost four decades ago unearthed a 200-year-old piece of history unlike any Robert Whitby had seen before or since – a newspaper detailing the voyage of James Cook's HMS Endeavour to discover Australia.
Mr Whitby, whose granddaughter Leesa now lives in Gunnedah, was working with the shire council in the 1970s connecting sewerage mains in the Upper Hunter town of Merriwa.
During the excavation, his works' team discovered two glass bottles buried in the ground – one containing an assortment of coins and the other, an old newspaper.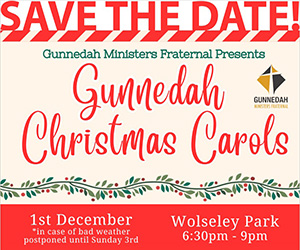 Seizing the chance for a possible quick payday, the discovery spurred one of his colleagues to grab the bottle of coins and flee, never to be seen again according to Mr Whitby.
But the opportunistic action left Mr Whitby with an item potentially more valuable.
Inside the remaining bottle was a newspaper – the London Gazette, dated Friday, August 19, 1768.
Among that day's lead stories was an article titled 'Secret Voyage' and 'Search for unknown continent south of the equator' which detailed an imminent expedition to find a presumed land called "Terra Australis" – what is now Australia.
"Endeavour, under its Commander, Lt James Cook, is awaiting fair winds to begin its long voyage to the Pacific Ocean island of Tahiti to observe, for the Royal Society, the transit of the planet Venus across the face of the sun," the article reads.
"In view of extensive preparations being undertaken, your correspondent asks whether this scientific study is the only reason for the voyage of the Endeavour?
"We have received certain information to the contrary, but this is denied by the Lords of the Admiralty and by Lt Cook himself.
"Discussions have long been pursued by men of knowledge concerning the existence of this mysterious continent."
Other articles in the newspaper that day included a report of a duel between a Lord and a Captain and the story of a "gambling gentleman from the East Indies who was stripped not only of his fortune but his house, furniture, plate and linen".
Another article headlined 'Triumph for decency' detailed how the design of 'ladies bodice' or upper garment would close at the front, meanwhile a separate story offered a reward for the capture of "villains" who stole from a Lord outside a coffee house.
The newspaper's value is unknown but in any event, Mr Whitby is adamant, he will never part with his beloved piece of world history.
Mr Whitby's grand-daughter, Leesa Parker, had heard about the existence of a historic newspaper among the family's keepsakes but it was only recently she had seen it for herself.
"I have known about it since I was a teenager," Leesa said.
"I had never laid eyes on it until a few months ago but [my grandfather] always used to tell me that he had it.
"I didn't believe it but when I saw it, I was shocked."
Another layer to this already remarkable story is that Leesa has indigenous heritage.
She said it was a strange feeling to be now in possession of a piece of history about the impending colonisation of her early ancestors.
Leesa thought it is perhaps also part of the reason why the family had kept it hidden for so long and "didn't put much worth in it".
But Leesa eventually convinced her mother that the newspaper had historical significance – for the good and bad – and the family had to find a way to showcase it.
Do you know more about this remarkable discovery? Perhaps you also have story to tell about another item of historical significance in your family. Email [email protected] or call our office on 5700 3815.
To order photos from this page click here