Bad Intentions 8 was back in Gunnedah last Saturday with a night that was beyond successful.
It was sold out with more than 600 people attending, reaching the town hall capacity.
With 24 amateur and two professional bouts, people travelled from Toowoomba, Canberra, Sydney, Newcastle, Dubbo and Moree to compete and watch.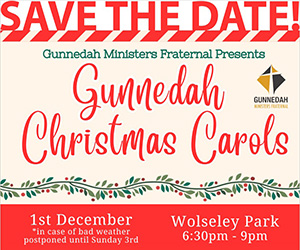 The main fight was between Enja Ryan and Zoe Putorak for the Australian Welter Weight Title.
Gunnedah's Enja Ryan entered as the Australian champion while Canberra's Zoe Putorak as the Muay Thai champion.
The fight had eight rounds and ended in a draw with Enja retaining her Australian champion title.
"It was a good, tough fight," Enja said.
The champ hoped she had done enough to secure the win, but the judge ruled it as a draw.
Enja has been training six days a week to prepare for these professional fights.
She thanked the sponsors and the community for supporting her and showing up to the event.
Another highlight of the night wasthe bout between William Mel and Gunnedah local Albert Nolan in a six-round fight.
Albert managed to stop William with a technical knockout in the fifth round.
Several winners were among Gunnedah's amateur fighters including Brodie Riley.
Mace Eveleigh performed well in his exhibition bout and Nick Ferguson made his boxing debut.
The night booked out multiple motels in town with people travelling from around Australia to be there.
Organisers thanked all who attended the event and for their great applause to all the fighters who stepped into the ring.
To order photos from this page click here