As elected representatives of our community, Gunnedah Shire councillors continue to seek commitments from candidates ahead of the March 25 state election.
One of the five candidates for the seat of Tamworth will soon be representing our community following the election, and we want to ensure they have our best interests at heart.
We invited the candidates to come and speak to councillors, and we also asked them to spell out their commitments on our five top priorities: improved pre-apprenticeship and apprenticeship courses in specific areas; affordable housing; 24-hour policing; funding to build the resilience of our roads; and commitment to the Gunnedah Hospital redevelopment.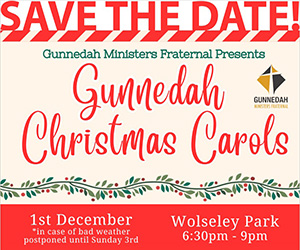 We know that not all candidates will be able to attend. It's a busy time. But we do appreciate a willingness to listen and to respond to the needs of our community. There are promising signs from candidates in the areas of TAFE and registered training organisations, with a range of commitments from restoration of TAFE to pre-2015 levels, to a minimum of 70 per cent government funding.
What we need to ensure is that these promises mean real benefits not just for the state, but for Gunnedah.
There is general support for our Gunnedah Hospital redevelopment which is now starting to show signs of progress with the recent announcement of the awarding of the construction tender.
Unfortunately, we have not yet secured any commitment to 24-hour policing for Gunnedah. We will continue to lobby for this for the safety of our community and the hard-working police officers we already have in Gunnedah.
There are a range of promises when it comes to affordable housing and further roads funding. These issues will continue to be critical to Gunnedah, and our focus will remain on advocating for improvements in the future.
As the election date nears, I urge you to think carefully about what it is you would like to see happen in your community as well as your state. As residents of this shire, all of us over the age of 18 hold a vote and we can make a difference.
On another note, I would like to urge people to take a look at the program for one of Gunnedah's most popular events, the Weeks of Speed.
The Weeks of Speed kicked off on the weekend and the program includes a huge and varied list of events, from whipcracking to billy boiling, and the Rural Museum demonstration day and tractor pull to speedway racing and the hill climb. It's a great celebration of speed – and of Gunnedah. To find out more, visit www.visitgunnedah.com.au or the Weeks of Speed Gunnedah Facebook page.
To order photos from this page click here