Former Gunnedah man Matt Wilson and his wife Sharynne are celebrating after their business Moffat Beach Brewing Co claimed some of the biggest trophies at the prestigious 2022 Australian International Beer Awards.
Based on the Sunshine Coast, the small, but rapidly growing operation claimed the title for two of the most hotly contested categories, including Best International Pale Ale with their beer Shadow Of The Moon Strong Pale Ale, as well as Best Traditional India Pale Ale with their hugely popular Trilogy Best Coast IPA.
The team also earned an impressive nine gold medals, one silver medal and three bronze medals, with gold medals awarded to beers including Moff's Summer Ale, Passenger Pale Ale, Reset Red IPA, and Social Jam Pale Mid. Rounding out the night's success, Moffat Beach Brewing Co was named Champion Small Australian Brewery.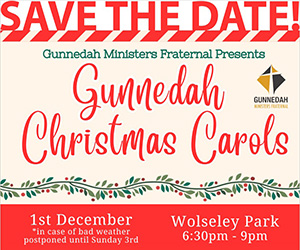 "What a night." Matt said.
"Our small but mighty team is absolutely stoked to have won a bunch of trophies and medals at the the largest and one of the oldest beer competitions in the world, where expert judges assessed more than 2600 beers from 330+ breweries from more than 20 countries. In beer circles, it's a really big deal.
"We're beyond excited to see all of our hard work come to fruition – for the craft beer industry, the AIBAs offer an opportunity to benchmark your beers against the absolute best in the world. It's incredibly humbling to receive these trophies, and to see our whole team's commitment to brewing quality beer recognised on the highest of stages."
The son of Mike and Robin Wilson, Matt grew up in Gunnedah attending St Xavier's Primary School and St Joseph's College, Hunter's Hill, before serving in the 1st Battalion Royal
Australian Regiment (1RAR) in Townsville and completing two operational tours of duty in East Timor, followed by a posting to Hawaii for six months on exchange with the American Marines.
Matt and Sharynne established a 300-litre brewery in the back of their café on the Sunshine Coast cafe and Moffat Beach Brewing Co was born. With brew pubs now located in Moffat Beach and
Caloundra, Moffat Beach Brewing Co led the charge for the Sunshine Coast, a region fast becoming known as Australia's craft beer capital
"To say we're frothing and more than a little shell-shocked would be an understatement," Matt said.
"As always, we are incredibly honoured to be acknowledged among such an incredible list of Australia's award-winning breweries.
"Lastly, a massive shoutout to our awesome team members, who go above and beyond every day to deliver on our commitment to brewing outstanding beer and to giving our customers a taste of the good life that we're lucky to enjoy up here on the Sunshine Coast."
To order photos from this page click here