Saturday's event was a single stableford round sponsored by Russell Easey, Kel Worboys, Paul Smallpiece and Bill Weakley. Paul Barbato led the field of 86 players with the score of 47 points.
A Grade went to Stu Carter (37), followed by Brian Bunce (36) on a count back from Dean Bard (36).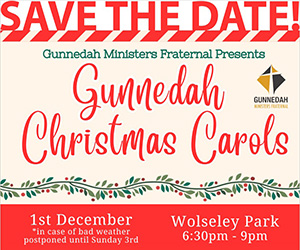 Paul Barbato (47) won B Grade, with Elliot Jones (41) in second spot ahead of Craig Mylchreest.
C Grade was won by Michael Ludlow (39), from Lucas Grosser (38), with Max Brown (34) coming in third.
Nearest the pin on the 2nd hole: Gavin Breen, Jono Young; 7th hole: Dean Bard; 12th: Mike Buck; 16th: Greg Burns; 18th: Dean Bard.
In the ball competition, balls were won by all players with the score of 31 or better.
Sunday dawned bright and sunny for the Club's Foursomes championships played over 27 holes. John Millerd and Luke Streater carded 119 to claim first place from Troy and Logan Dries (121). The nett winners were Brad and Wade Bartlett (103) from Dean Bard and Craig Mylchreest (121).
The mid-week golf four ball winners were Tony Clift and Bart Brady (54), followed by Ian Simpson and Peter Birch (54), James Barlow and Mick Osmond (53).
The singles winner was Bart Brady (30), with Jack Kent (28) finishing second on a countback from James Barlow (28).
To order photos from this page click here