The Gunnedah Conservatorium has celebrated a major milestone after achieving a record number of students.
The organisation reached a high of more than 200 individual students and hundreds more when also factoring in school group programs, early childhood activities and adult ensembles.
This includes the youngest student at eight-months-old and the oldest at 86 years of age.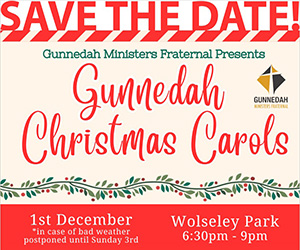 A cake was cut and distributed among invited guests who had played a role in the organisation's success.
Among them was one of the founding members Gerry Bartlett, who established the organisation in 1987.
The lack of music education in the early years initiated the momentum to create the Gunnedah Music Centre.
Different styles of music were introduced over the years as broader skills were adopted from additional teachers.
The centre was originally located at the Convent of Mercy until its move to the Gunnedah Town Hall, where it has now been rebranded as the Gunnedah Conservatorium.
The group had previously almost reached the 200-student milestone, however, the hardships that came with the drought saw a fall in enrolment numbers.
Heather Fogarty was chairperson of the Gunnedah Conservatorium at a time when it would have been easy to close the doors but the conservatorium's dedicated staff kept it operating with only 40 students to its name.
"We should not let this milestone pass unnoticed," Gunnedah Conservatorium director Rebecca Ryan said.
The conservatorium is one of the biggest youth participation groups in Gunnedah. It teaches 14 per cent of Gunnedah shire's youth and 18 per cent of children under the age of four.
It attributes its success to the support from the community, its staff and the regional conservatorium grants program.
To order photos from this page click here