Gunnedah Indoor Pool was filled with the sounds of fun and laughter, clapping and cheering last Friday as the Challenge Disability Services swimming carnival was held for the first time in three years.
It was a sight to see as old friends and acquaintances hugged and smiled, catching up after such a long separation due to the COVID-19 pandemic lockdown.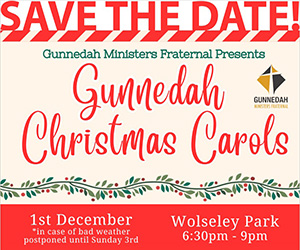 The carnival opened with the National Anthem sung joyously, with HR general manager Andrew Corbett welcoming visitors and thanking supporters.
Compere Ray Darcey kept the crowd inspired urging everyone on to cheer for their teams and later announcing the winners.
Competitors of all ages travelled from Tamworth, Warialda, Quirindi, Narrabri and Coonabarabran to join swimmers from Challenge Gunnedah, Gunnedah Workshop Enterprises and GS Kidd Memorial
School in a day of fun and laughter – and sometimes 'serious' competition in the swimming races.
The fun novelty events included egg-and-spoon races across the pool, followed by floating treasures to be gathered up and taken to the pool deck, with the 25m walking race for men and women proving very popular, some helped by their carers to reach the end of the pool.
Gunnedah's Ethan Leader was the champion male swimmer on the day, with Megan Gledhill (Breakthru Coonabarabran) the champion female, while Owen Hubbard (GS Kidd School) and Rebecca Ayton (Workshop Enterprises) received encouragement awards. Ivy Swab (Challenge Patterson St) and Alan Archer (we Care Disability Services) were the overall novelty event winners.
Megan Gledhill was excited to receive the Jason Norman Memorial trophy for sportsmanship.
Jason was always a keen competitor at the carnival and his engaging personality and pure joy at being in the pool was infectious.
A former GS Kidd School pupil, Jason was a ray of sunshine who loved life despite the many health issues he and mother, Lyn, had to deal with. He engaged positively with so many people in the Gunnedah community and his death in March 2014 was met with sadness.
Also taking part was Narrabri's Sarah-Jane Schulze who made Gunnedah her home back in 1996 when she joined the Swimming Gunnedah training squad coached by Glen Hobson in the lead-up to the Atlanta Paralympics in 1996.
Sarah-Jane is now aligned with Challenge Patterson Street, Tamworth and still enjoys competing.
The whole joyous atmosphere at the pool was uplifting and also very humbling for observers as people living with all kinds of disability cheered and clapped and 'high-fived' their fellow entrants and their carers.
Photos were snapped of beaming smiles as medallions were presented and trophies awarded.
A sausage sizzle was held in the pool, with tea, coffee, cool drinks, cakes and biscuits also provided.
Fond farewells and 'thank you' to the organisers were heard as participants filed out of the pool for their trip home.
To order photos from this page click here