Marie Hobson, Gunnedah and
District Historical Society.
Gunnedah Aero Club has continued to make use of the aerodrome, providing a meeting place for all people interested in aviation.
In September 2021, Gunnedah Shire Council received $255,000 funding to grade the runway and taxiway, lighting systems and line marking and install illuminated wind indicators at the end of the runway. The total project cost was $651,000. The grant followed almost $200,000 in works funded the previous year which assisted in the upgrade of the aerodrome's perimeter fence, runway lighting system and line-marking as well as CCTV and terminal fencing.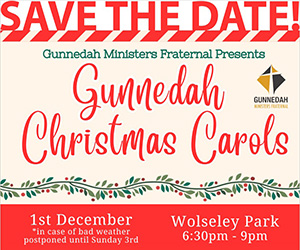 Plans for the aerodrome upgrade took flight in April 2022 with a federal government grant of $2 million was announced to invest in the $3.8 million upgrade. The state government had previously announced $1,844,000 million contribution through the Resources for the Regions Fund.
A number of spectacular events have taken place at the aerodrome over the years with record crowds at the Captain Cook Bi-Centenary celebrations air pageant and the opening of the new light aircraft hangar. The crowd was treated to a thrilling afternoon of spectacular stunt flying, parachute drops, pylon racing and other novelty events. There were about 50 aircraft on the ground but the star attraction was a giant RAAF Hercules transport aircraft.
To order photos from this page click here