TRIATHLON: Two Gunnedah triathletes competed at Port Macquarie on Sunday with Donna Hickey winning gold in her age group and Kelly Watson nailing a silver medal in the tortuous ironman distance.
Donna competed in the half ironman which consists of a 1.9km swim leg, 90km bike ride and a run of 21.1km.
Watching from the sidelines, a proud John Hickey said Donna was first out of the water in the 65 to 69 years age group with a 40-second lead on her nearest competitor and quickly increased her lead on the bike leg.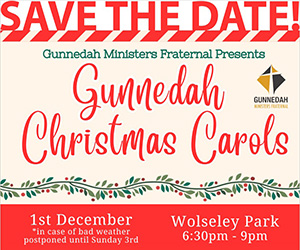 "The up and down nature of the course at Port Macquarie course suited Donna and she eventually got off the bike with a 16-minute gap," he said.
"The run has always been Donna's strong point and her lead extended to 33 minutes and 27 seconds at the finish line, where she was greeted with cheers from the crowd after race commentator Pete Murray announced her the winner of her age group."
Kelly Watson's hard-fought silver was gained after a swim of 3.8km, 180km on the bike and finishing with a marathon of 42.2km in the run leg.
"Competing in the 40 to 44 years age group, Kelly was behind the group leaders in the Hastings River swim and ran for her bike in fifth place eventually ending in sixth place by the time she was on the bike," John Hickey said.
"Chasing hard from behind heading towards Wauchope, Kelly slowly pulled the leaders in one by one until she began the run in second place.
"The leader of her age group, Kirsty Sheehan, was also the fastest age grouper overall and she had a commanding lead of 20 minutes on Kelly."
Running strongly from the start, Kelly put a gap on her other rivals running a 4:02 hour marathon time to hold onto second place with an overall time of 11 hours 13 minutes – her silver medal well deserved.
To order photos from this page click here