Despite the cold and windy conditions, many golfers turned up in Gunnedah recently to enjoy a fun day and support the vital lifesaving role of the Westpac Rescue Helicopter.
Players also enjoyed a barbecue lunch followed by the prize presentation at the community golf day.
Event spokesperson Heather Welch said that although the fundraising count was yet to be finalised, the group anticipated the amount would be about $12,000 for the helicopter service.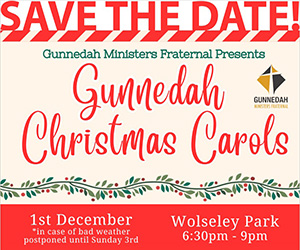 "Thanks go to Ian Jordan as the MC, and an auction run efficiently – and at times very humorously – by John Harford," she said.
"Thank you also to the golf club executive, the manager Paul Sills and staff for the use of this great venue and facilities.
"We live in a very generous community and know that your support is greatly appreciated and all funds go directly to our regional base in Tamworth.
"We can all feel a proud connection to 'the chopper' as it flies overhead responding to those in need."
Thanks also went to members of the Gunnedah Volunteer Support Group who dedicate their time and effort to support this annual fundraising event, and others like it, each year.
To order photos from this page click here