Gunnedah optometrist Tim Duffy is celebrating 40 years in business after graduating from the University of NSW in 1983 and beginning his career practising out of Coonabarabran.
In the early years of his optometry career, Tim would stay with Dr Richard Lindsay and his wife, Maureen Lindsay, and from there his vision to expand began with the opening of Vision Splendid Optometrist in Gunnedah in 1985.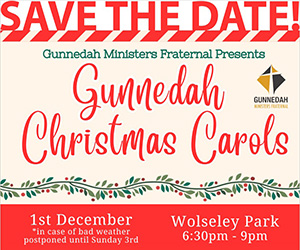 In 2015, Tim purchased Richard Orr's practice in Narrabri, another independent optometrist, and finally, in 2022 he opened in Moree to continue the legacy of both Ross Cooper and Bruce Turner.
Across these practices his team consists of five fellow optometrists – Lauren Finlay, Alison Stuart, Sebastian Egan, Debbie Baxter, Arveen Venzon.
Tim was the first optometrist in the North West to complete his Ocular Therapeutics, and now co-manages and treats a vast range of eye disease and injuries in conjunction with local and metropolitan ophthalmologists.
Wednesday trips to Coonabarabran continue to be weekly, and Tim welcomes new and existing patients like the Ross family – Eleanor (pictured), was a first time patient.
Also pictured is Jacqui Clifton an original patient of of the practice, who first visited when she moved to Coonabarabran from Sydney as a preschool teacher 40 years ago.
Tim is grateful to members of the community for their local support over the years and sent out a vote of thanks to Back2balloons for the "40" balloons as he celebrated the milestone.
To order photos from this page click here