Swimming Gunnedah has marked one of the most successful seasons to date, with nine swimmers representing Gunnedah at NSW Country and eight of these competing at state level. Swimming Gunnedah president Aaron Smith was high in his praise for all club members in his annual report at the presentation night earlier this month.
"These performances are testimony to 12 months of relentless blood, sweat and commitment from athletes, coaches and parents alike," he said.
"All swimmers must be commended for their effort but while we applaud the stellar performance of our top athletes, we must not take any light off the impressive junior members coming through the ranks – many of these showcased their ability and determination for success at school level, with both PSSA area championships and Polding bringing most, if not all, personal best times crumbling and also some nail-biting medal placings.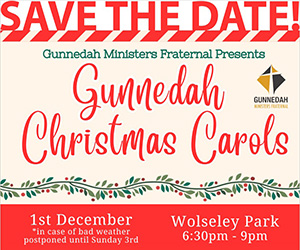 "But the relays … how we all love a great relay to get the blood pumping and parents fanatically jumping in the stands."
The president gave a special shout out to swimmers Alexis Whitton and Molly Ramien for medalling at the NSW PSSA championships and then qualifying for their first school-based Nationals to be held at SOPAC in August this year.
"We are all so excited to see you represent your school, state and club on the national stage," he said.
"Parents, you all should be not only proud of your child's efforts and results this season but also you and your family's commitment to give these kids the opportunity to challenge in this great sport. From early morning drop offs, school pickups, brushing "chlorine hair" along with the financial costs of training, carnivals, motel rooms, several trips to Sydney, Gold Coast camps and more."
Aaron Smith kept his biggest congratulations and thankyou to club coach, John Hickey, pointing to his tireless work, commitment and 'early mornings with long-winded stories' poolside as often only what parents and committee members see.
"To the kids, however, he is a coach, mentor, counsellor, and mostly a realist who not only believes in every child but makes every child who hits that water believe in themselves – whether it's their first training session or their one thousandth.
"I've often had conversations around our club and its success and my staple comment is always 'the proof is in the pool' that's where words don't cut it – it's record after record, athlete after athlete, the number of swimmers per lane – it's the only bragging right that no one can deny.
"John, again it's always a pleasure to work with you and be along for this journey. I am honoured to be in this position alongside you.
"The only person who beats John is Donna, a great big thanks to you Donna for your love and support to our club always, with program in hand poolside cheering for our champions and the regular updates on Messenger."
The president also extended his gratitude to this year's committee members who have volunteered their time and efforts behind the scenes to make it all run as smoothly as possible.
"We must remember that these people are all volunteers who give up their time for the betterment of the club and all its members and it is mostly a thankless job," he said.
"Thanks also go to Kate and Dan Ramien for keeping our records up to date."
Aaron Smith said the year had ticked so many boxes not only in the pool, with the club room receiving its first make over in many years. Nichole Carlyon, Dan Ramien and Aaron Smith all completed their coaching course and were trained to become competent coaches under the guidance and mentoring of John Hickey.
"This has not only allowed our head coach to take some well-deserved holidays and time off but also keeps our kids in the pool," he said.
In closing he urged all parents to attend the annual general meeting and have a say in who they would like to see on the 2023/24 committee to continue for the club to grow.
To order photos from this page click here