NSW Regional Coaching Project Manager Greg Salter returned to his old stamping grounds in the last few weeks to work with Swimming Gunnedah head coach John Hickey.
Greg's involvement in swimming spans more than 40 years and his role in Gunnedah was to help facilitate the continued development of both swimmers and the coaching staff.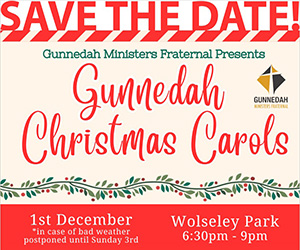 After leaving Gunnedah High School, Greg's career as a swim coach began on the pool deck at Gunnedah where he developed his skill under the watchful eye of renowned long-term Gunnedah coach Eric Arnold.
Salter became one of Australia's best swim coaches working from his base at Kingscliff on the NSW North Coast, where his squad went from strength to strength.
He started his own squad at Macksville and then Tweed Heads before moving to Kingscliff where he is now one of the most sought-after swim coaches in Australia.
In his time Greg coached six of his charges to the Olympics including triple Olympian and Sydney 2000 4 x 100m freestyle gold medallist Chris Fydler OAM.
Growing up in Boggabri, Greg finished high school in Gunnedah and continues to have a passion for developing NSW country swimmers and coaches.
It is Greg Salter's second visit to Gunnedah since his appointment in April 2022 as the Swimming NSW Performance Team Regional Coaching Project Manager.
This is a new role for Swimming NSW, and Salter's goal in this position is to support and develop the quality of swim coaches and coaching in the NSW regions.
"Swimming NSW aims to deliver a world class athlete development pathway with the goal of making NSW the number one state in Australia for performance and participation by 2032 when the Olympics are to be held in Australia once again," he said.
"Country kids are strong and resilient and this is why we believe that the kids from regional NSW can reach Olympic standards by 2032," he said.
"I'm country born and bred, and I want to see rural NSW be as competitive as it can be – having been born in, schooled in, and having had a successful coaching career in the country, I saw this new position and thought 'this is exactly what I've been looking for'. I want to help motivate coaches.
"In the past three years, we have seen more swimmers from regional clubs represented at state and national championships, and last year, had the most NSW medallists at national age championships in a decade."
In Gunnedah from Monday to Wednesday last week, Greg observed each training session to look for ways to improve the Gunnedah squad and then worked with coach John Hickey on Wednesday morning with a small group of five swimmers to emphasise skill development and drills for these skills.
"I am hoping to catch up with these kids again during the new season to look at their progress and help wherever I can" Greg said.
"There is a lot of potential in this squad."
Swimming Gunnedah president, Aaron Smith said he extremely happy that Greg Salter was able to spend time in Gunnedah and share his considerable knowledge of swimming with the young swimmers and also have a positive involvement with the Gunnedah coaches.
To order photos from this page click here