Michael Broekman has been awarded the Gunnedah Chamber of Commerce's first life membership.
The historic presentation was made at last weekend's chamber of commerce gala ball and came as a complete surprise to long-serving chamber stalwart.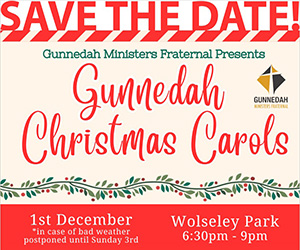 "It is a bit overwhelming," Mr Broekman said of his acknowledgment on Saturday evening.
"I'm very honoured to accept it."
Mr Broekman's association with the chamber started in the late 1990s and continues today with his role on the executive.
The Namoi Valley Bricks proprietor has helped steer the chamber through many challenges over the decades, has had a hand in the organisation's awards and helped forge new initiatives to support employment in the Gunnedah region.
"We are all just trying to make a difference in the community," he said.
Mr Broekman was proud of the chamber's balance of critical industries which have afforded Gunnedah much success over the years.
"Our region offers huge opportunities others don't," he said.
"Mining and agriculture have allowed our region to be successful.
"We have had opportunities to tap into that wealth but there are also challenges.
"I think the chamber has played a role in taking on those challenges in business."
Alongside the advocacy for the business community, Mr Broekman also valued the friendships, connections and networking opportunities that his chamber association had offered.
He commended the efforts of those involved in the gala ball which had two objectives – to raise funds for a new library at the Government Middle School of Kolomotu'a in Tonga and to celebrate the efforts of the Gunnedah business community.
He highlighted how small businesses often toil year after year but for very little recognition.
"Small businesses are the ones taking the risks, putting their life savings on the line and offering employment to local people," he said.
Mr Broekman said the ball was a great way to acknowledge the important role of local business in the community.
"I think it is a great concept," he said.
Gunnedah Chamber of Commerce president Ben Hennessy said the lifetime membership was a just reward for service to the business community.
"The chamber only exists because of those who show up year after year and Mr Broekman has been a mainstay for two decades," he said.

To order photos from this page click here