Marie Hobson has been officially recognised as the Local Woman of the Year award winner.
Marie was awarded the honour by Member for Tamworth Kevin Anderson in a presentation at the Gunnedah Water Tower Museum last week.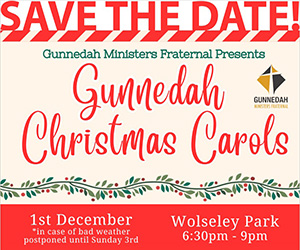 The NSW Local Women of the Year are chosen by members of parliament and are recognised for their contribution to their local community.
As reported in the Gunnedah Times last week, Marie was the sole award winner in the Tamworth electorate.
She was recognised for her long association with the Gunnedah Swimming Club, her meticulous efforts preserving Gunnedah's past with the historical society and St Joseph's Parish, involvement on school boards and with deb balls as well as active promotion of Gunnedah VIEW.
"I've been very humbled by this," Marie told gathered guests on acceptance of her award.
"I'm speechless.
"I love Gunnedah, it has so much going for it.
"I've travelled the world … but could not think of living anywhere else."
Mr Anderson said Marie's drive and commitment for the people of Gunnedah could not be understated.
"We thank you for everything you have done for the community," he said.
To order photos from this page click here