A much-loved community fashion parade has the full backing of Gunnedah Shire Council to host its first event in years due to the COVID pandemic.
Council has agreed to waive all venue-associated costs for Gunnedah Multiple Sclerosis to host its annual fashion parade fundraising event at the Smithurst Theatre later this year.
The fee waiver proposal is subject to a 28-day public exhibition as per requirements of the NSW Local Government Act.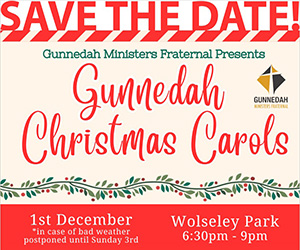 The half-day venue hire includes kitchen and event equipment, as well as set up and pack up. Total costs were expected to be about $233.
In a request to council, Gunnedah MS describes itself as a not-for-profit group and registered charity which assists residents diagnosed with the autoimmune disease.
The charity provides financial welfare and support to members in need by way of financial relief for expensive medications; assistance with cost of medical appointments; help for members' utility bills; emotional and wellbeing support and transportation assistance to attend medical appointments in Gunnedah and Tamworth.
The group is reliant entirely on the work on volunteers who work to raise funds through raffles, events and functions but in recent years, the demand for support has increased due to the rising number of MS sufferers, ageing volunteers, COVID-19 and the rising cost of living.
Gunnedah MS spokesperson Rhonda Smith said the fee waiver will be of great assistance for their fundraising mission.
"We are very grateful for the support we receive," she said.
"It means we can help more people in the community."
Rhonda said all money raised by the group "stays local" in the Gunnedah community, where they assist about 12-14 people living with the disease.
"We are pretty lucky with the community (support)," she said.
According to MS Australia, it is the most common acquired chronic neurological disease affecting young adults, often diagnosed between the ages of 20 to 40 and, in Australia, affects three times more women than men. As yet, there is no cure.
There is no known single cause of MS, but many genetic and environmental factors have been shown to contribute to its development. In MS, the body's own immune system mistakenly attacks and damages the fatty material – called myelin – around the nerves. This results in a range of symptoms, but no two people experience MS in the same way.
To order photos from this page click here