By GEOFF NEWLING
Boggabri Kangaroos won the Boyde Campbell Cup with a 52-12 success over a 12-man Gunnedah side in their final round Group 4 match at Kitchener Park, Gunnedah on Saturday.
Gunnedah lost fullback Jonathan Crowe early in the game after he was sent off for punching.
"You can't throw a punch these days," Gunnedah coach Mick Schmiedel said after the match.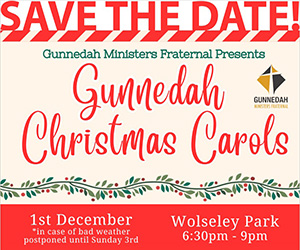 "That's the game. But he was just reacting to a foul. He broke his leg in the first round and was only having his third game back. He had his ankle twisted by a Boggy player and just reacted to that.
"It was crucial for us. Defensively it meant we were fatigued later in the game."
Boggabri took advantage and threw the ball around scoring 10 tries.
"A good way to finish the season," Boggabri coach Shane Rampling told G4 Media after the win.
"If we could have won three of those close games, Norths at Norths, Kooty and Moree at home it would have made a difference but we have improved this season. It was just a good way to finish with a big crowd here. They might have lost Jonathan Crowe in the first 10 minutes but to their credit they kept coming at us.
"Our boys scrambled well in defence too and we snuffed out a lot of their chances too but we did miss a few chances to score as well. All in all it was a good win."
Rampling had two late withdrawals in Jack Gillham and Matt Avendano.
"Both had the flu bad," he said.
He also thought captain and hooker Matt Gillham was outstanding.
"He had a huge game out of dummy half but our backline was great. Andrew Wallace, Dyl (Lake), Kaylan (Murray) and Rob (Doolan) – some of the stuff they did was incredible. And our forwards did their job."
He paid out plenty of praise to Gunnedah skipper Lincon Smith and hooker Will Maggs.
"Linc went all day and their hooker was dangerous out of dummy half. Then KC (Edmonds) caused us a few problems on the edge too."
Gunnedah coach Mick Schmiedel was disappointed the early dismissal hindered a brave effort.
"Boggy played well and deserved to win. Kaylan and Dyl were outstanding. Every opportunity they had they made us pay. We missed at least three tries when we made breaks and couldn't find the support player. We did have enough opportunities to win it but didn't execute and they did."
Schmiedel said that his side lost to a "good side" which is testimony to the "quality of the competition".
"Boggy and Dungowan are two good sides and now they are out."
He thought Lincon Smith and Will Patterson were his best.
"Linc was outstanding as a captain – him and Will (Patterson). Isaac Reeves and KC (Edmonds) were our four best. I must make special mention of Trent White. He played extremely well when he came on at 9. He did a good job."
Lincon Smith polled 10 of the 17 players player award votes while some of the 1973 Clayton Cup winning side had their reunion at the game.
"They came into the shed before the game and spoke to the players, had a giggle and mingled," Schmiedel said of what he thought was good touch.
First grade: BOGGABRI 52 (Kaylan Murray 2, Robert Doolan 2, Stino Penisoni, Dylan Lake, Thomas Bruce, Nic Millar, Cameron Kerr, Matt Gillham tries, 5, Penisoni gls) d GUNNEDAH 12 (Tyrell Kruse, Will Patterson tries, Dylan O'Brien 2gls).
Second grade: GUNNEDAH 36 (Rod Lawler 2, Toby Randall 2, Lachlan Fleming, Joel Martin tries, Jared Heinrich 4gls) d BOGGABRI 16 (Cody Abrahams, Cliff Toomey, Ben Haire tries, Toomey 2gls).
Ladies League Tag: GUNNEDAH 32 (Madeline Buhagiar, Zara Mannion, Piper Rankmore, Tarryn Heinrich, Jacqui Jones tries, Rankmore 4gls) d BOGGABRI 0.
To order photos from this page click here