Hundreds of people are homeless in the Gunnedah region and some people have been waiting six months or more to find suitable accommodation.
Support organisations are uniting this week to help assist those doing it tough across the region during Homelessness Week (August 7-13).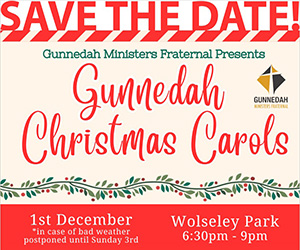 In the last financial year, Gunnedah Family Support reported 240 people were listed as homeless in the area.
Specialist homeless support worker Lenelle Ritter said more worrying was that figure only represents only people who have sought assistance, it doesn't list the many others in a similar position yet to make contact with the service.
"There are always people who haven't reached out," she said.
"It's not a true representation of homelessness in Gunnedah."
Of those 240 individuals categorised as homeless, 82 were young people up to 18 years old.
"I do feel like there's more youth coming through the door," she said.
A further 90 were single women and 65 were seeking support because of domestic violence.
"The rise in family and domestic violence, that's a very high statistic for us," she said.
Figures from Homelessness Australia show between December and March, the number of people seeking homelessness assistance spiked 7.5 per cent nationally, an extra 6658 clients. The overwhelming bulk of that need came from people seeking homelessness help because of financial stress and the housing crisis. Of the 95,767 people seeking assistance in March 2023, 83 per cent of them (79,244) needed help due to issues with their housing or financial stress.
Lenelle said awareness of the problem – not only in Gunnedah but across the country – was the step toward addressing the issue of homelessness.
"We want to raise awareness of the impacts, then look at what we need to do as a society and a community to address it," she said.
To coincide with Homelessness Week, Gunnedah was due to host a 'Soup and Support' event at the Salvos' Hall yesterday.
A separate Homeless Connect Day will be held at Gunnedah Community College.
To order photos from this page click here