The Gunnedah Combined Pensioners and Superannuants Association has been part of the community since 1978, and the final distribution of $31,786 in funds to local charities on Monday was an emotional moment for all involved.
The group has officially folded due to falling interest and a lack of volunteers to run the friendly afternoon of bingo each week, where funds raised were dispersed to local groups.
Outgoing CPSA president Myra Tailby said the group's final distribution of funds would officially wind up the organisation started by the late Bill Stewart and Cec Wise as the Combined Pensioners Association, which replaced the pensioner's group set up by the late Albert Kelly and Greta Wallace.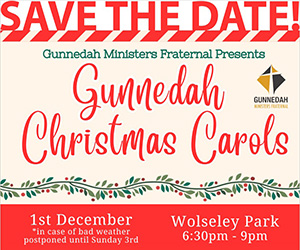 Myra Tailby has been a member since 2000 but the only two life members left include former president Shirley Anderson and Jan Snow who had served as treasurer since 2002.
Yallambee Homes, the Westpac Rescue Helicopter, Can Assist Gunnedah, Gunnedah MS Society and Angel Flight were the beneficiaries of this year's funds, with each receiving a total of $6357.
Group representatives expressed their delight and sincere appreciation for the donation which will assist the elderly at Yallambee, locals receiving cancer treatment (Can Assist), those living with multiple sclerosis in the shire (MS Society), and those needing transport to city hospitals for medical treatment, such as chemotherapy (Angel Flight) and patients requiring critical care treatment (Westpac Rescue Helicopter).
To order photos from this page click here