Gunnedah Bulldogs under 14 and 15 years squads will contest grand finals in Narrabri this weekend after commanding wins at last weekend's junior rugby league play-offs.
The home-town Gunnedah U14s defeated Narrabri at Longmuir Playing Fields to earn their place in the decider.
The win was backed by a four-try feast by the Bulldogs' Cooper O'Neill.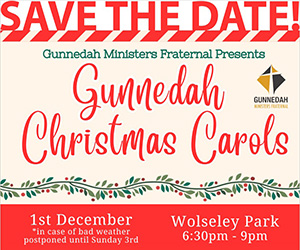 Gunnedah coach Paul Wicks said Cooper's versatility in playing positions – from fullback to centre and now lock – has been an asset for the side this season.
"He's scored eight tries in about three weeks," Wicks said.
Last weekend's game was marred by a serious injury to one of Gunnedah's own. The coach said the youngster was in good spirits despite the injury and will be sorely missed in the final where they will face Tamworth-based outfit, Collegians.
Wicks said their grand final opponents were until this year, undefeated over multiple seasons from about U7s and it was Gunnedah that inflicted its first loss.
The team will draw on that victory from earlier this season for the grand final on Saturday. The match will be played at the neutral Narrabri venue where Wicks hoped the team would be up to the task again.
"I know we can knock them off," he said.
In the U15 grand final, also to be played in Narrabri, Gunnedah will face Farrer Memorial Agricultural High School from Tamworth.
To order photos from this page click here