A presentation to hand out small grants was recently held by the Gunnedah Shire Council at the Smithurst Theatre forecourt.
The 2023/2024 section 356 community and sports grants were received by groups in the Gunnedah shire.
Gunnedah Shire deputy mayor Rob Hooke was there to congratulate those representing the grant recipients.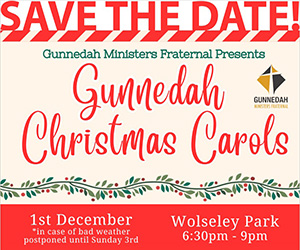 "Both of these programs are designed to support the work of local not-for-profit community, sporting to help them buy or replace equipment, upgrade infrastructure, create vibrant new programs and expanding existing ones," he said.
"In providing funding opportunity, we recognise how much value these groups and their committed volunteers add to our shire's vibrancy. We also pay tribute to their energy, drive, resourcefulness and enduring resilience."
"That resourcefulness and resilience has never been more tested than in recent years and yet, as always, we rise and adapt to those challenges, finding innovative ways to support each other and move forward."
Since 2005, the community and sports program has distributed almost $554,279.
There was a total of 16 applications received seeking funding for $69,398.80 in this round.
A total of 10 groups were successful in receiving some of the distributed $39,435.
Grant recipients are as follows:
Gunnedah Rural Museum received $4540 for an A3 laser printer and photocopier.
Gunnedah Pre-School received $4959.70 to purchase soft fall mats and crash mats and other equipment.
Allawah Cottage – Jobs Australia received $1508.18 to purchase a new washing machine and dryer.
Shepherd Centre received $1292 for delivery of an early intervention program for deaf children and their families in the Gunnedah shire.
Tambar Springs Progress Association received $4920 for the connection of electricity supply to its community recreation centre.
Gunnedah Gymnastics Centre Inc received $3,081.80 for the purchase of two smart televisions.
Gunnedah and District Football Club (AFL) received $4908.82 for the purchase of LED stadium lights.
Gunnedah Swimming Club Inc received $5000 for the purchase of a timing system at Gunnedah Pool.
Gunnedah and District Kennel Club received $5000 for insulation in the canteen roof.
Gunnedah and District Pony Club received $4224.50 to refit a new first aid room.
To order photos from this page click here