Isabella Sawyer was named Deb of the Year at the 43rd Deb of the Year Ball hosted by Swimming Gunnedah in the town hall on Friday night.
Choosing the winner was a very tough decision for judges Aaron and Katie Goddard and Peter and Haley Jensen who were impressed with Isabella's confidence and pleasant nature.
The runner-up was Sophie Alloway, who stood out for her "down-to-earth nature and engagement of conversation during the meet and greet".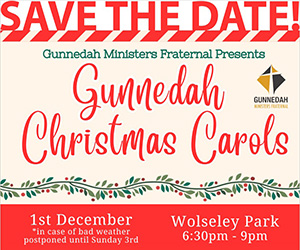 Partner of the Year was Kalan Southwell who the judges said "presented himself with maturity and was attentive to his partner, a lovely young man to talk to".
A total of 14 debutantes and their partners faced the judges in what the swimming club has always regarded as "a night of fun and a chance to wear debutante gowns once more".
The debs mingled with judges and official guests at a 'meet-and-greet' in the Smithurst Theatre where nibbles and drinks were served by the club members. Debutantes and partners remain anonymous, and judges are not known to them during this gathering.
President Aaron Smith introduced 23 official guests, including life members, and opened the ball with a brief history and how the proceeds are used by the club. The annual fund-raiser was the brainchild of foundation member, the late Dan Killick, who was always there to help set up, enjoy the night and then clean up. The first ball was held in 1978, and apart from a two-year hiatus due to COVID, has always been a highlight of the town's social calendar.
After the official presentations to matron of honour, Hope Rennick, and the delightful dances performed by the young people, the Deb of the Year cake, donated by Kelly Warren, was cut by the winners.
The event was a huge success for the club with flowergirls Millie Lyle and Reggie Stewart and page boys Wyatt Shorter and Jimmy Loveridge almost stealing the show.
The theme 'Blue Neon' was reflected in the decorations around the hall with organisers Corinne Mainey and Fiona Knapman delighted with the results created by Dave Boxsell who used his expertise in beautiful lighting effects to ensure that the theme was evident. DJ Angus Renton provided the entertainment, again ensuring the dance floor was packed for the duration of the evening. More than 20 swimming club volunteers helped on the night and worked hard to help set up, clean up and provide meals for official guests.
To order photos from this page click here