By SARAH STEWART
The Gunnedah Rugby Club held their annual presentation on Friday to celebrate the success of the club for the 2023 season.
This year, the club produced two finalist teams, including the women's team who successfully played in their third grand final and first grade which hosted the final against Moree and narrowly missed a grand final appearance. The club also had a successful representative season with 13 players making the Central North rep side, and two women players, Emmy Barr and Piper Rankmore, selected for the NSW Country team, who went on to win the 2023 Australian Shield.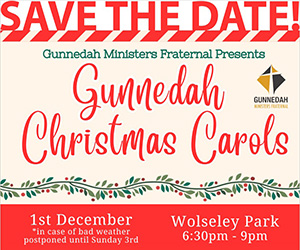 Emmy Barr was a star of the night after an incredible, record-breaking year. Emmy won Gunnedah Rugby Club's Women's Best and Fairest, Best Back and the club's Sportsmanship Award. The year, Emmy became the youngest player in a Central North Women's representative team, and alongside mother, Simone Lickorish, they became the first mother-daughter duo to play in a representative team. Emmy became the first player to win the prestigious Central North Under 20 Best and Fairest as well as Women's Best and Fairest for the 2023 season. To finish off the year, Emmy became the youngest woman to play in the NSW Country Representative.
Gunnedah club president Bruce Hockings spoke about the success of the club.
"We talk about winning premierships, but if we have great ethics and look after people, then we are a wonderful club," he said.
Throughout the speeches, both president Hockings and assistant first grade coach Peter Burke applauded the women's team and coach Matt Hannay for their outstanding season and the valued contribution of the team in the club. Burke said he was continually impressed by the team's "willingness to learn and passion for the game". Burke said: 'If we only measured success of a club based on winning premiership, then there would be a lot of disappointment".
He went on to outline the club's success in creating a wonderful family atmosphere and said one of his highlights of the season was seeing so many players welcoming the arrival of their first child this season and seeing the families on the sidelines each week.
Another moment of pride for the club this season has been the Club's Annual Sportsman's Lunch. This year, an auction was held to raise money for former player Ron Hobden who has been diagnosed with an aggressive form motor neurons disease. The fundraising efforts from the club's community, raised approximately $45,000. A letter from Ron's wife, Annie, was read aloud. She thanked the club for the support when relocating to Gunnedah and for the opportunity for Hobden to play in the 2022 grand final. "It was Hobbos only grand final he had ever played in and was made even more special because the three of us were there to watch him!"
Annie's final note read: "We are so grateful to have such an incredibly supportive, generous and loving network and feel blessed to be part of such a fantastic club that epitomises mate-ship and community."
To order photos from this page click here