Some of the earliest family motor cars rolled into Gunnedah last week for a rally with a distinctly historical difference.
The High Wheeler Rally featured more than a dozen "veteran cars" from across the country.
All had descended on Gunnedah for a week-long tour of the region – visiting Carroll, Boggabri, Curlewis and properties throughout the area. Activities included school visits, a barbecue lunch at Keepit Dam, a picnic at the cotton gin and visit to the historic Wandobah station, among other plans.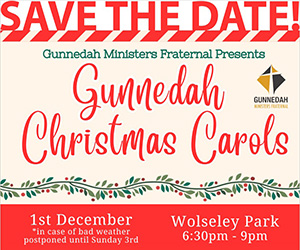 Rally director Rob Duffy said all vehicles involved were made prior to 1915 but some date back to the early 1900s.
The large open wheel design meant this type of car was specifically designed for the rigours of farm use.
"A lot of these are international harvesters – they came out to Australia in the early 1900s because they were the perfect farm vehicle," Mr Duffy said.
"They had big strong motors, big wheels, could carry a good load and you could drive it to church on Sunday."
Andrew McDougall travelled from Melbourne for the Gunnedah event with his 1909 model IHC.
He said the cars were built simply and could handle the farm tracks at a fraction of the cost of conventional travel means.
"They were far more efficient than a horse because you only had to feed them when they were running," Mr McDougall said.
Also taking part was Bendigo's Craig Smith who has been part of every rally since its inception decades ago. He had travelled to the ends of the country with the rally – from Western Australia to Queensland and beyond.
Asked how his involvement started in the veteran car fraternity, Craig said he "born into it" through his parents Ivan and June, who were also part of this week's Gunnedah rally.
At 93 years old, Ivan was one of the oldest participants taking part.
He now lives in Kyneton in Victoria but once worked for International during its heyday.
Such is his enthusiasm, Ivan has missed only one rally since its inception. His car, however, a 1909 International, which was restored by a blind mechanic, was one of just two cars on tour that had never missed a year.
Margaret Weller said her restored 1908 Sears model open wheeler is usually housed at the National Motorcycling Museum in her home town of Nabiac. But once a year, the historic engine is turned over to take part in the rally somewhere in Australia.
Former Gunnedah mayor Owen Hasler helped co-ordinate the event with former school mate Rob Duffy.
The pair agreed the rally would be a great way to promote the Gunnedah region to a wider audience.
"It is a real positive for our community," Mr Hasler said.
"Rob visited to map out the journey and it was obvious this would be a great opportunity to showcase Gunnedah.
"The number of places we've been to already, people are really interested in the vehicles and you can see the passion people have for their cars."
To order photos from this page click here