Sydney driver Chris Marino took out the Speedway Sedans Australia (SSA) NSW Street Stock title at Gunnedah Speedway on Saturday night.
Speedway promoter Barry Towers commended Marino's skill to nail the championship win.
Mr Towers said Gunnedah has become somewhat of a happy hunting ground for Team Marino Racing.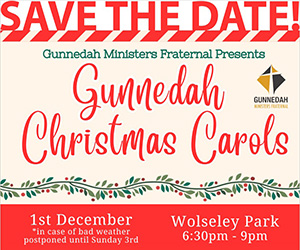 "He's been to Gunnedah I think three times and has won everything," he said.
"(Marino) has a good car and he drives really well."
Gunnedah secured title hosting rights when Gilgandra was forced to abandon its racing meeting after two rounds of heats due its track wall being deemed unsafe. It was damaged in an earlier incident. The Street Stock main event headlined a big day of racing at Gunnedah.
In the Outlaw sedans division, Barry Tower's son, Mark, claimed top honours to remain undefeated after three rounds of racing.
Gunnedah's Trent Keeler was in top form to win the Street Stockers from Brendan Myers in second.
Local driver Matt Cobb took out the Shorty 40 memorial fender bender race. Towers spoke highly of Cobb's "very competitive" approach to racing despite only a few years on the competition scene.
Meanwhile, Gunnedah's Justin Partridge snatched a win from dad, David, in the four cylinders' division.
David Partridge was leading and just 30 metres from the finish line when his steering rack failed, sending the veteran speedway driver in the wall to hand son, Justin, the win.
"That's racing I suppose," David said.
It has been a fruitful season of racing for David – his first in 12 years – with three wins and one second place in his standard division.
Racing has now wrapped up for the season at Gunnedah Speedway however one more race may be rescheduled from a Sydney meeting to the Gunnedah track in June.

To order photos from this page click here