OUTSIDER Devil Dodger ran the legs off his opponents to win the rich Ladbrokes Chief Havoc Memorial Cup at Gunnedah greyhound track on Sunday, collecting the $40,000 first prizemoney in the $54,000 listed race.
The Chief Havoc, the club's main distance race each year over 527 metres, honours one of Australia's greatest greyhounds, which dominated the sport in the 1940s and was raced by local resident, the late Jack Millerd.
All the rage in betting in the final was a Hunter Valley greyhound, Fantastic Raven, after its convincing heat win the previous week, but Devil Dodger hit the ground running and left the rest of a high-class field in his wake.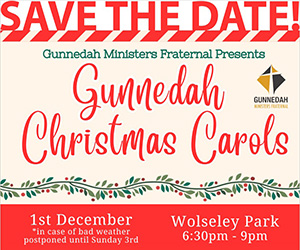 After going 200 metres, The Dodger had opened up a lead of nearly four lengths and although favourite Fantastic Raven was able to cut slightly into the margin, the winner had 1.5 lengths up his sleeve at the post.
Another heavily-backed runner, the fastest qualifier Zipping Maserati, was third, three lengths away, without ever threatening.
Trained at Bathurst by Tanya Nieuwendyk, Devil Dodger paid $38.70 for the win and $5.40 for the place on the NSW TAB, running the distance in 30.28 seconds.
Devil Dodger qualified third fastest for the final, nearly three lengths behind Zipping Maserati in the heat, but drew awkwardly in gate five for the decider and was quiet in the market.
Trainer Tanya Nieuwendyk was disappointed with her charge's centrefield draw but elated when Devil Dodger exploded at the start.
She knew then that Devil Dodger was "right on the money."
"We were expecting a good run, and it was no surprise to us because he had been trialling very well for the Chief Havoc for a few weeks," Tanya said.
"He's always shown ability but recently he's had a few problems with cramping, which was a little worrying.
"Thankfully, there was no sign of that, he took off like a rocket and the start was the big factor in the result."
Devil Dodger has won seven races from 22 starts, amassing $63,585 in prizemoney.
Hunter Valley trainer Jason Mackay had to settle for second prizemoney of $8500 and third of $5500.
President of the Gunnedah club, Geoff Rose, said the prizemoney for the Chief Havoc was easily the biggest for any greyhound meeting in the club's history.
"Prizemoney is booming all over the state – we paid out more than $103,000 for the Chief Havoc meeting on Sunday," he said.
"In the next financial year, we will have 53 TAB meetings and expect to distribute $1.3 million in prizemoney.
"I don't think people realise what a huge sport greyhound racing has become.
"People are clamouring to get into it."

To order photos from this page click here