Campdrafting made a triumphant return to the Gunnedah showgrounds recently, with the weekend hailed as a resounding success.
The draft attracted some of the best in the sport to Gunnedah and with exceptional stock donated for the event, it made for a brilliant, high-quality weekend of horsemanship, sportsmanship and family fun.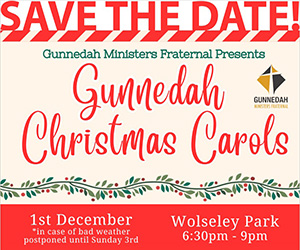 The event also benefitted from upgrades completed last year at the showgrounds, including new Campdraft and rodeo arenas and grand stand seating.
Gunnedah Show Society Campdraft Club president, Mick McLoughlin, said the draft has not been run in Gunnedah since 2017, with drought and COVID preventing it from happening.
"It was a wonderful weekend, with top quality competitors from interstate, across NSW and locally," Mr McLoughlin said.
"It was great with all the upgrades which have happened at the grounds and we received nothing but compliments from everyone.
"There was a raffle which was fantastic, the weather was good with only one storm on the Saturday afternoon and everything just ran smoothly and streamlined.
"Now that we are up and running again, I have no doubt it will be bigger and better than ever next year."
The Open draft saw some incredible skills on display and consistently high scores made. The weekend however belonged to Troy Palmer from Coolah. He won the open riding Hells A Comin with a huge total score of 179 and came equal second and third riding both horses, Whos Divine and EB S Blutoonz, to 177. Al Sullivan riding Cactus placed fourth with a total of 175 points with Brent Smyth riding Scandal coming fifth with 173.
The ladies' draft was a hotly contested event, with more than 60 runs. Fiona Palmer riding Hells a Comin came out on top with a score of 89. It was a three-way tie for second third and fourth between Amanda Hollis riding Recess, Kylie Barnett riding Tapp Don't Look Back and Gemma Clarke riding one Craft Chic, with all women scoring 88.
Fiona Palmer's red hot form continued in the 'Open 4 Open,' winning that convincingly with a total of 162 points riding Binnia Lareena. Amanda Hollis rode into second place aboard Recess with 107 points while Shae Ford riding Sarge, Alison Sadler riding Boo, Amanda Hollis riding Kirkbys Stud Glitter and Brent Smyth riding Scandal all finished on 85 points.
The next generation of campdrafting stars also shone at the weekend. The junior draft for eight- to 13-year-olds demonstrated that, with some exceptional performances. Summer Barnett riding Tapp Don't Look Back came out on top with a score of 83, with Lillian Meredith riding Trinity placing second with 81.
The Juvenile draft saw the 13 to 17-year-olds also produce some big scores and quality riding, with Max Shearer riding Kath into first place with 89 points. On what was a brilliant day for the young man, he also placed second with 88 points onboard his horse Tess and Annabel Dalzell riding RC Pepto Go came third with a score of 87.
The Maiden campdraft was won by Adam Sadler riding Cash with a combined score of 170 from the two rounds. Gunnedah local, James Bradford riding Flaming Duck came second, just behind Adam with a score of 169 after his two rounds.
The Novice draft was won by Ben Tapp riding Don't Look Back with a total score of 169, with Jade Smith riding Sidekick placing second with 164 and Ross Pollock riding Centerfold coming third on 163.
The Encouragement Draft was won by Keli D'Hudson riding Trelawnypark Macwilla on 86 points, with Emily Lambert riding Bahreenah Conway placing second with a score of 85.

To order photos from this page click here