OPINION: The ongoing issue of B-doubles making their way through the Gunnedah CBD has vexed authorities and residents for many years, with the heavy vehicles often colliding with the brick feature wall at the Wolseley Park roundabout.
The wall has been repaired on many occasions and is now in a state of disrepair again, which is not a good look for our beautiful town.
With a designated heavy vehicle by-pass, it is hard to comprehend why some truckies are not taking it but when you look at the signage below the new overpass it is understandable.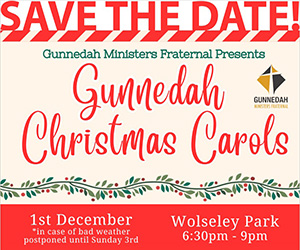 As you cross the bridge from the south, there is a sign which directs Tamworth to the right and Narrabri to the left with the Warrabungle Street sign north – but no indication that it is the heavy vehicle bypass.
One block before Wolseley Park there is a very non-descript sign in much smaller writing warning that there is "no B-double access or oversize beyond next intersection".
A truckie new to the area would be busy concentrating on his route and would never notice the board which sits on the footpath amid business signs, telephone poles and other distractions. The driver would not realise until approaching the roundabout – by then it is impossible to turn around.
I am not an engineer or anything similar but to me as an observer the simple solution in my humble opinion would be to put a heavy vehicle bypass sign at the roundabout in Warrabungle Street, indicating that it is the route to Tamworth.
To order photos from this page click here