Gunnedah golfers slogged their way through not one but four consecutive rounds of golf – 72 holes – all in the name of charity.
The marathon effort raised $15,400 and counting for the Cancer Council – part of almost $60,000 raised across the North West and an impressive $2 million Australia-wide from the simultaneous golf play.
The six-strong Gunnedah team of Ben Hennessy, David Grosser, Lucas Grosser, Luke Sevill, Luke Ryan and Jordan Randle battled not only their own skill weaknesses but the weather gods as well.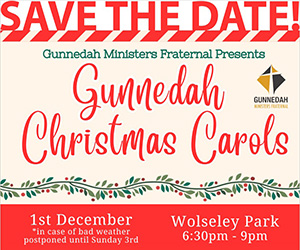 "We had a few big storms brewing during the day," Gunnedah golf professional Luke Ryan said.
He spent much of this year's fundraiser in the grandstand due to an injury incurred the week before.
"I was more of a spectator this year," he said. "But all the boys did an amazing job."
Alongside Gunnedah's charity play, players at Moree, Narrabri and Warialda also helped bump up the regional fundraising total.
Ryan said the annual fundraising event held special significance for him as his grandparents, like so many throughout the community, had fought cancer during their lives.
"Almost everyone you meet knows someone who has been affected by cancer," he said.
Ryan thanked the local businesses and the wider Gunnedah community for their "amazing support" of the event again this year.
The final raffle for the event will be drawn when the club's regular competition resumes in February.

To order photos from this page click here