GUNNEDAH CONNECTION TO FILM
THERE'S a connection between Gunnedah and the star of True Spirit, Teagan Croft. Teagan's grandparents, Jill and Greg Croft, lived in Gunnedah between 1982 and 1985, when Greg was undermanager of Black Jack Colliery, and he and Jill were heavily involved in local tennis. The two oldest boys, Tim and David, started school at Gunnedah South, before the family left town.
SHE was the youngest person, at the age of 16, to sail solo, non-stop and unassisted around the world, a 210-day odyssey on her boat Ella's Pink Lady, along the way navigating some of the most challenging and treacherous stretches of ocean and surviving seven knockdowns (mast in the sea) in her tiny vessel.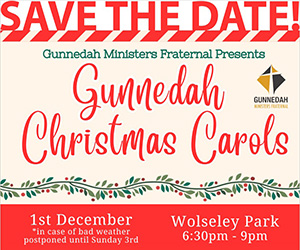 Now, Jessica Watson's story is being told in a film entitled True Spirit, set for international release in cinemas and on streaming service Netflix this month – and starring 18-year-old Teagan Croft, a rising actress from Sydney's northern suburbs.
Jessica Watson's epic feat was a triumph against the odds which ignited attention all over the world – and when she sailed back into Sydney Harbour in May 2010, she was met by thousands of supporters – among them a six-year-old girl, Teagan Croft, who was to play the role of Jessica in an international-release film 12 years later.
Filming True Spirit, says Teagan, gave her a better understanding of how challenging the voyage was and the true measure of Jessica's commitment to "seeing it through."
Jessica had a nautical background, as her family lived on board a 16-metre cabin cruiser for five years. When she was young, her mother had read a book to her children at bedtime, entitled Lionheart: A Journey of the Human Spirit and it was then that Jessica formed an ambition to sail around the world.
So, the 16-year-old girl's ambition became reality when she sailed out of Sydney Harbour on October 18, 2009, arriving back there on May 15, 2010, after completing almost 23,000
nautical miles on the high seas, all alone.
Now, the film of the epic journey is about to be released, featuring 18-year-old Teagan Croft from Sydney's northern suburbs as Jessica, a rising star with credits in United States and Australian film and television'
Teagan met Jessica pre-filming and went sailing with her, which was "very cool" and gave Teagan the feeling they were kindred spirits.
Teagan said: "I think the message of the film is that so many people put so much emphasis on this as being extraordinary to the extent that it could never be done. But you can do it, if you put in the work, the hours. If you are determined and want it, you can literally do anything. Jessica could have died, but she didn't."
"What I've always loved about Jessica's journey is that she's not the youngest girl to be a solo sailor. She is the youngest solo sailor. It's not a matter of gender. It's simply an inspirational story."
Teagan felt she could resonate with Jessica's odyssey.
"Jess was living an extraordinary life for someone so young – she was living her dream and, in some way, I felt that was the overpowering emotion – living your dream might be hard but you can take comfort from knowing that this is the choice you have made."
"Before we even started filming, Jessica and I and producer Sarah Spillane had a big sit-down and a long chat about how we wanted to create a character from the ground up, heavily inspired by Jess, of course, but not a mimic of her," she said.
The filming of True Spirit wasn't all plain sailing.
"I get seasick very easily but I didn't tell production until we were out on the water," said Teagan.
"We only had a few days to shoot (on the water) and there was a big swell and almost every crew member became seasick, We were all on a catamaran vomiting into bags."
After completing the circumnavigation, Jessica received the Spirit of Sport award from Sport Australia Hall of Fame, the Australian Geographic Society's Young Adventurer of the Year and was named
Young Australian of the Year on January 25, 2011, and was awarded the Order of Australia Medal (OAM) in 2012.
Through filming Teagan found "real beauty in the precision and the accuracy" of the sailing craft after learning the ropes, as well as a real appreciation of the loneliness and isolation, and disconnection from the world.
Netflix is releasing True Spirit in 190 countries, as well as in selected theatres all over the world.
Teagan said the film would have universal appeal to all ages.
"There is certainly something global about it. What Jessica did, everyone can relate to …"
In only a few years, Teagan Croft has built up an impressive portfolio of stage and screen appearances.
She was only 10 when her primary school teacher drama put in a casting call for her, for the role of Scout Finch in the stage production of the classic To Kill A Mockingbird at the New Theatre in Newtown. Her performances were well-received and, as a result, she was signed by a Sydney talent management agency.
Teagan had several minor castings and appeared in TV advertisements before she was cast in a lead role in an independent film, The Osiris Child, shot in Coober Pedy. She also had a role as Bella Loneragan in five episodes of Home and Away on Channel 7.
In 2016 the Croft family moved to Chicago (US), for employment reasons, and Teagan was signed to a US Management firm. She was cast in the main character role in a US TV series, Titans, produced by Warner Bros and filmed in Toronto, Canada. Titans has been a huge success on US television and will enter its fifth season in 2023.
Meeting her commitments with Titans and filming True Spirit was no easy path for Teagan, with tight overlapping filming schedules and her last two years of schooling disrupted by the COVID epidemic.
It was while she was filming Titans, she won her first lead role in an Australian film when she was cast as Jessica Watson in True Spirit, which was shot on the Gold Coast and in Sydney Harbour in 2021.
The Croft family returned to Australia in 2021 and Teagan had to complete Year 11 while shooting True Spirit and in 2022 she had to fly back to Toronto for a new season of Titans between February and September. She also had to contend with the looming HSC final exams and had to take correspondence lessons, through Sydney Girls' High School.
True Spirit had its premiere in Brisbane on January 17 and is being generally released in cinemas and on Netflix in early February.
Teagan is eager to start an Arts degree at university this month, also hoping to advance her acting and modelling career. She has acting in her DNA, as two of her aunts are actresses Penny and Jessica McNamee. Her mother Rebecca is also a writer and television producer.
To order photos from this page click here