The Gunnedah community turned out in force for the opening days of the 2023 Weeks of Speed festival.
Saturday's events roared into gear with the community street parade on Conadilly Street.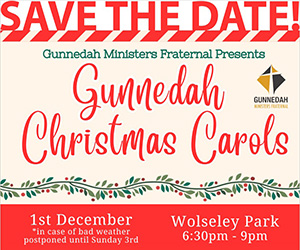 The popular event featured a wide variety of transportation – from cars and bikes to tractors and trucks – not all petrol powered either!
The post-parade attention turned to static vehicle displays at the show 'n' shine, a display by the Gunnedah Rural Museum and a hands-on demonstration of rescue equipment by Gunnedah SES members.
Across the street at Wolseley Park, there was good interest in the hot rod and classic car show.
The 'best three' cars in the hot rod category included Danny Hoy (1935 coupe), Kevin Louis (red Chev ute) and Luke Randall (Chev maple leaf).
In the classic car section, the winning three included John Hurcum (HG ute), Danny Hoy (EJ ute) and Barry Baldock (mini Moke).
Event co-ordinator Ray Darcey credited the competition's inception to his better half – perhaps wisely too.
"It was actually my wife's idea," he quipped.
After great success from the car competition's inaugural event, Ray had bold plans for an even more impressive spectacle in future years.
"We would like to have it under lights at Donnelly Fields by the river," Ray said.
He thought the night-time shine of the cars would make a great show for the viewing public.
Darcey has been part of the Weeks of Speed festival for almost 30 years.
He has seen the program grow from its early beginnings to "fill a few motel rooms" during a quiet time in Gunnedah, to its presence now as major fixture on Gunnedah's event calendar.
"I remember in the early days we used to have a kart race around the pool block," he said.
Among the cars on display was a 1962 Dodge Phoenix – a precursor to the Valiant Charger.
Its owner Chas Chappel said the historic vehicle was a great buy when he purchased it almost half a century ago.
"I bought it when it was $600," he said.
From the old to the new – Ryan West was showing his Subaru WRX STI for the first time at the weekend.
He explained how he had owned the car for only a matter of months but was eyeing off its acquisition at least a year while waiting patiently for its previous owner to list the car for sale.
Unsurprisingly, Ryan said it was the car's sound which was most appealing.
Gunnedah's Weeks of Speed program continues this weekend with the Lake Keepit fishing and clay target competitions, pig races at the Courthouse Hotel on Saturday, followed by the motorkhana at Gunnedah Showground on Sunday.

To order photos from this page click here