Baby Boomers who grew up and worked together in Gunnedah during the fifties and sixties gathered at Lake Keepit recently for the 25th Awesome Sixties reunion.
They came from as far away as Darwin, Tasmania and Cairns in caravans, motor homes and cars or by air, some rented a cabin but they all had a fabulous trip down memory lane.
Even a few pet dogs came along for the ride.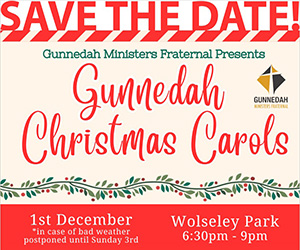 Organised by Graham and Anne Coombs, now living in Queensland, the days were filled with morning and afternoon teas, a spot of fishing, walks and talks and even bingo at the rotunda before happy hour and the night's musical entertainment and karaoke.
Dave Walters, with his fine voice led the singing of great songs from the fabulous sixties, while some of the women, dubbed, The Keepettes, dressed up in wigs and colourful outfits to sing along and join in the fun.
The 25th anniversary cake was cut by Brian Leary and Helen (Toots) Percy.
Next year's reunion will be held at Somerset Dam on a date to be announced.
To order photos from this page click here