Gunnedah Show begins today and is promising to be another wonderful show for everyone.
This weekend's show features key entertainment attractions including the Aussie FMX dirt bikes with several performances on Saturday, flying their dirt bikes through the air doing high adrenaline stunts including the famous backflip.
Other highlights include the animal nursery which opens today at midday and Saturday 9am-6pm with proceeds going to RDA Gunnedah.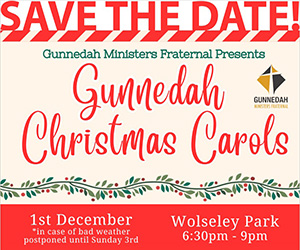 There is a full rodeo program on Friday and Saturday nights with live bands at the bar, Thundercats on Friday night and Col Finley on Saturday night.
New to the show this year is Jabiru Wildlife experience.
Jabiru Wildlife brings 'the wildlife to you!', with a hands-on, interactive, and exciting experience.
This new free addition will be on Saturday near the animal nursery, with the presentation 'Australia's Remarkable Reptiles + World's Most Venomous' designed to engage a diverse range of audiences and ensure a good time for the whole family.
Gunnedah Show Society president Kath Wilkinson said that there have been reports from Jabiru Wildlife they will be bringing a saltwater crocodile.
"We have a great programme of entertainment at the show this year," Ms Wilkinson said.
"The show has always been a place for local people to see something new or have an experience they will treasure.
"The fireworks are always a crowd favourite, these are at 7.30pm Saturday this year.
"We have seen a lot of interest in the art, produce and good entries in the horse events so far.
"The car stands have been as popular as ever.
"We love that Gunnedah love their show, I would like to thank our convenors and volunteers for pulling together a great program for our community.
"I would also particularly like to thank our sponsors who have been so generous to help us to put the show on."
Gunnedah Show is being held this Friday to Sunday (April 28-30) at the Gunnedah Showgrounds.
For more information about the show schedule and regarding ticket sales visit: gunnedahshowsociety.com.au
To order photos from this page click here