The lure of competitive country prizemoney and the prestige of winning the Chief Havoc Cup continues to attract greyhound connections near and far to Gunnedah.
This year Orange-based trainer Jay Opetaia took out the $40,000 first place prize with Street of Dreams during Sunday, 11 June's final.
He edged out $1.70 favourite Red Hot Frankie to win the coveted title – one of the premier events on the greyhound racing calendar.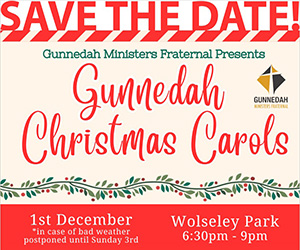 The race is named in honour of former Gunnedah greyhound Chief Havoc who many consider the greatest of all time.
Local starter Jeanie Cargo, trained by Gunnedah's Jamie Bush, finished in a respectable fifth place.
Gunnedah club president and NSW Greyhound Breeders Owners and Trainers Association (GBOTA) chair Geoff Rose said this year's Cup final was again a class field.
"Some of these dogs in the final have won upwards of half a million dollars in prizemoney," he said.
"The dog that ran third, Embrace, is a group one winner."
The quality racing has seen the race boom in popularity in recent years – not only for the prizemoney but the claim of having won the Chief Havoc Cup as well.
"It is the name people like to win – to be named after that dog," he said. "It's definitely a prestigious event to win.
"It wasn't that long ago the Chief Havoc was going around for $1000 first prize – today that race is worth more than $55,000 all up without the heats – each heat is worth $4000 to win as well.
"It is a credit to Gunnedah, as a small town, to have a representation of that sort of class."
Mr Rose expects the race to continue to grow in popularity in future years as well.
"That was a group 3, hopefully we can get into a group 2 and maybe a group 1," he said.
"It is a big thing to grow a race from $1000 to $100,000 but if there's anyone that's going to have a go at it, we will."
To order photos from this page click here