Gunnedah Red Devils are aiming to be the first side in the Central North women's competition to win the premiership twice.
The Gunnedah outfit face a tough task taking on regional rivals Narrabri in the 2023 decider this weekend.
It will be the first women's grand final between the two clubs.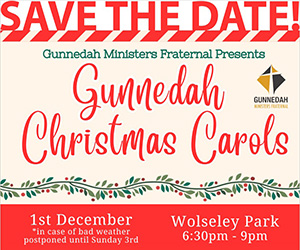 Many in the current Gunnedah team contested the club's first grand final in 2018 – including Abby Nortrup, Piper Rankmore, Samantha Cooper, Sarah Stewart, Torika Nadruku Raitala and Peta Lawrence.
The Central North Rugby records show Gunnedah lost that match 37-5 to Inverell – this when the women's competition was played in a seven-a-side format. The competition was later expanded to today's 10-a-side structure.
Fortune prevailed for Gunnedah one year later when several players from that squad – Torika, Peta, Sarah, Abby – defeated Pirates 20-5 to clinch its first premiership in 2019.
Gunnedah Rugby Club president Bruce Hockings said the win will be a tough ask against a quality opposition in Narrabri. But if any side was up to the challenge, it was Gunnedah.
"[The Red Devils] have been the team to beat all year by far," Hockings said.
"They set the benchmark. They are all deserved grand finalists.
"We are very proud of their effort."
A particular highlight for the club president this season has been the younger players rising through the ranks.
Hockings said Gunnedah's junior club has invested much effort into the junior ranks which is paying dividends in the senior teams.
Last month the previously undefeated Red Devils women dropped their first game of the season when they were out-muscled 37-24 by defending premiers, the Tamworth-based Pirates.
Gunnedah regained the form of old in the qualifying final when they defeated Narrabri 15-10 to earn their place in the decider.
Halfback Emmy Barr posted the winning points and the game-deciding try. It was preceded by tries to Piper Rankmore and Stephanie Lennon.
Even the Blue Boars president was impressed by the Red Devils' performance, describing it as the best his side has faced.
The women's grand final kicks off at 11.20am on Saturday in Tamworth.
To order photos from this page click here