A local Aboriginal netball team is quickly making moves after years without a representative team in Gunnedah netball.
The Gomeroi Allstars was formed in early July this year and less than two months later played in their first Koori Gala Day in Tamworth late last month, with a total of 20 children making up teams in the under 11 and under 12 division.
The under 12 team won three of six games played while the under 11 team won one game from six on the day.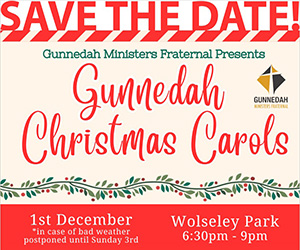 It was the lack of an Aboriginal netball team in Gunnedah that had Kaylah Cavanagh searching to put one together only a few months ago.
She saw it as an opportunity to give the children more pathways as well as getting more youth into the sport.
The response was larger than what was expected, with enough interest to fill two teams.
Kaylah hoped to see these children continue to be encouraged by the game and be proud of themselves for sticking with it.
She is no expert on the sport but having the help of parents proved useful in training up the team.
Marlie Thomas is a parent helping behind the scenes who saw the dedication of both the children and volunteers.
"Kaylah did it completely solo, no association was a part of what Kaylah did. She did it on her own with the help of some parents," Marlie said.
"She made sure everything went according to plan and all the girls were happy.
"I'm sure there are big goals for the next year to come. Just something new for the Aboriginal kids in town.
"It is just about a bit of fun for the girls to be able to get in and know each other and reconnect to culture and have a good time really.
"Even if they did get a loss, Kaylah and Aimee [Lacey] were right behind the girls and made sure they knew that was okay too."
Aimee Lacey's knowledge of the sport proved resourceful as the coach.
She was a player for the previous indigenous team, the 'Gunny Goannas', and is now passing on her skills and love for netball.
"Years ago, we had an indigenous side … that was about four years ago and we have not had one since," said Aimee, who has watched the children improve from complete beginners to players ready to put their skills to the test.
"It is good for them. They have progressed heaps. Only a few of these girls had ever played a game of netball," Aimee said.
"They have all come together and they get along so well.
The players have been training for three days a week and will need to continue their efforts for when they go up against new competition.
The team will be busy for the rest of the year, with timetabled trips to Newcastle and Sydney and other smaller games.
To order photos from this page click here